27,000 displaced tourism workers of CAR receive DOT-DOLE financial assistance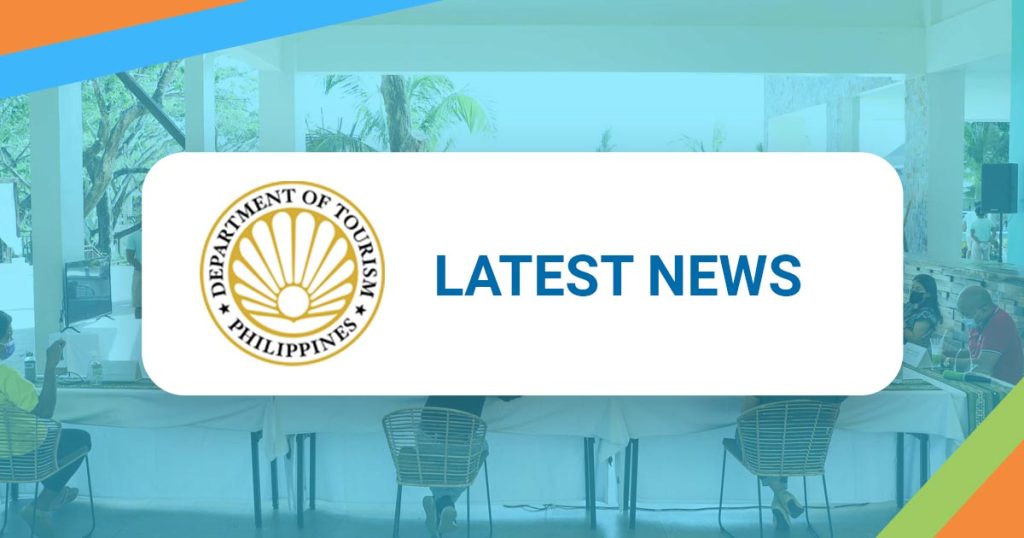 Baguio City – Department of Tourism (DOT) Secretary Bernadette Romulo-Puyat announced that about 27,000 qualified displaced tourism workers in the Cordillera Administrative Region (CAR) have been endorsed by the DOT to receive the P5,000.00 cash assistance under the DOT-DOLE Joint Memorandum Circular No. 2020-001.
At today's (December 21) Ceremonial Awarding of DOT-DOLE Financial Assistance Certificates to Displaced Tourism Workers, held at the Wright Park Gazebo, Baguio City, beneficiaries warmly received their documents as timely tokens for Christmas.
"I commend the City of Baguio, the Province of Benguet, and the entire Cordillera Administrative Region for proactively responding to the call to make the Bayanihan Act 2 Cash Assistance program accessible to the Displaced Tourism Workers in your area," the DOT Secretary beamed.
Signed in October, the DOT-DOLE JMC laid out the guidelines for the Bayanihan Act 2 Cash Assistance for tourism workers who were displaced due to the ongoing pandemic. These include: 1) Displaced DOT-accredited and local government unit (LGU)-Licensed Tour Guides, 2) Displaced employees of DOT-accredited Primary Tourism Enterprises, 3) Displaced employees of DOT-accredited Secondary Tourism Enterprises , 4) LGU-Licensed Primary Tourism Enterprises (primary tourism enterprises, and tourism trainers that are not accredited by DOT but are registered by their LGUs), and, 5) Members of registered Community-Based Tourism Organizations (CBTOs) (organized groups in a community exclusively serving tourists in an attraction or destination duly registered with the relevant National Government Agency or the relevant LGU).
On December 07, a Joint Advisory (JA) between the two agencies, titled Expanded Coverage of Beneficiaries Under DOLE-DOT Joint Memorandum Circular (JMC) No. 2020-001, widened the coverage to extend to 1) beneficiaries of the Department of Social Welfare and Development (DSWD) Social Amelioration Program (SAP) and COVID-19 Adjustment Measures Program (CAMP) under BAYANIHAN 1; 2) workers of affected establishments that implemented Flexible Work Arrangements or Alternative Work Schemes; and, 3) LGU-Licensed Secondary Tourism Enterprises.
The DOT-CAR recently reported the endorsement of 932 tourism enterprises and organizations as program recipients, with a total of 26,972 beneficiaries.
Out of these endorsed beneficiaries, the DOLE-CAR has already approved 10,555 applications, with the remaining 16,417 applications currently being processed.
About Php 134,860,000 will have been disbursed if all the applications are deemed approved.
"I would like to offer my gratitude to the local government units of the region; the DOT-CAR and DOLE-CAR offices; the provincial and municipal tourism offices; and the regional line agencies for their tireless work and dedication so that the government could efficiently and effectively deliver this program to the target beneficiaries," the tourism head remarked.
Recipients of the program represented the following sectors: Creative Arts and Crafts; Vendors; Events and Entertainment; Accommodation; Wellness and Personal Care; Restaurants; Transportation; Travel and Tour Agencies; Tour Guides; Tourism Training Center; and Community Based Tourism Organizations.
"The DOT hopes that this program conducted in partnership with DOLE will help you get through this difficult period. As we continue our efforts to spur the recovery of domestic tourism, it is our goal to make tourism-related businesses and enterprises flourish once again, leading to more opportunities for decent jobs and stable livelihoods," the tourism chief ended on a high note.
Also present at the event were Baguio City officials – Congressman Mark Go, Mayor Benjamin Magalong, Vice-Mayor Faustino A. Olowan, Councilor Elaine D. Sembrano and Baguio Tourism Council and BLISTT Tourism Council Head Gladys Vergara, Baguio Tourism Officer Alec Mapalo and La Trinidad Mayor Romeo Salda and Vice-Mayor Roderick Awingan.
Published:January 14, 2021
Recent News