DOT, TIEZA launch 7th Tourist Rest Area in Pagudpud's Saud Beach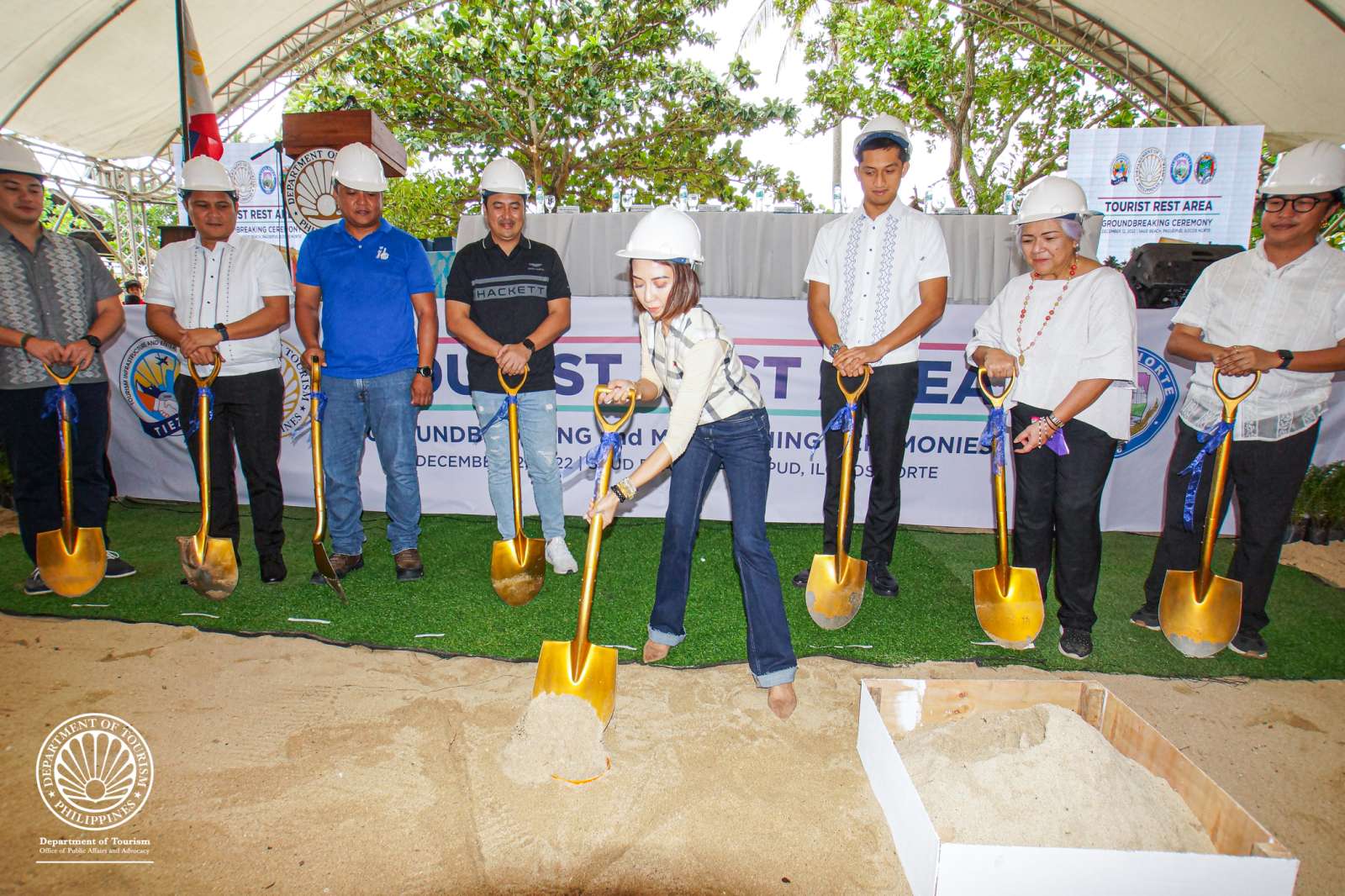 Pagudpud, Ilocos Norte — Tourism Secretary Christina Garcia Frasco on Monday (Dec. 12) morning led the launching of the Tourist Rest Area (TRA) of the Department of Tourism (DOT) at the popular white sand destination of Saud Beach.
The TRA in Saud Beach is the seventh TRA that the DOT and its infrastructure arm, the Tourism Infrastructure Enterprise Zone Authority (TIEZA), successfully launched this year.
"Nagpapasalamat po ako sa ating Presidente, kasi po sinabi po talaga niya kung gaano ka-importante ang turismo sa ating ekonomiya. Him having indicated how important the tourism industry is to the Philippine economy has given so much hope to a much better industry. In our words, in Cebuano, paglaum. In Tagalog, pag-asa. At sana po 'yung paglagay natin ng Tourist Rest Area dito sa Ilocos Norte ay makakabigay ng pag-asa sa ating tourism stakeholders and frontliners. This is only the beginning of our recovery, and the Philippines is very positive in its outlook for the future," said Secretary Frasco during the groundbreaking ceremony and Memorandum of Agreement (MOA) signing with TIEZA Chief Operating Officer (COO) Mark Lapid, Ilocos Norte Governor Matthew Marcos Manotoc, and Pagudpud Mayor Rafael Benemerito II.
Ilocos Norte Vice Governor Cecilia Araneta-Marcos, Pagudpud Vice Mayor Melvyn Calvan II, DOT Region 1 Director Joseph Francisco "Jeff" Ortega, and Ilocos Norte Provincial Tourism Officer (PTO) Aian Ree Raquel served as witnesses to the MOA signing.
Also in attendance at the event are DOT Officials Undersecretary Ferdinand Jumapao, Undersecretary Shahlimar Hofer Tamano, Undersecretary Shereen Gail Yu-Pamintuan, Assistant Secretary Kristine Vanessa Chiong-Genegobis, TIEZA Assistant COO Engr. Gregory Oller, and Department of Environment and Natural Resources (DENR) Assistant Secretary and Permanent alternate to the TIEZA Board Daniel Darius Nicer.
The Tourist Rest Area in Saud Beach aims to provide convenience to tourists, especially to those making the roadtrip to explore the vast array of tourist sites and attractions in the northernmost region of the country. It is situated in Pagudpud, Ilocos Norte— the two-kilometer beach dubbed as "the Boracay of the North" for its perfect white sand and pristine blue waters.
Moreover, the establishment of the TRA in Saud Beach heralds the further development and improvement of its tourism facilities, which are seen as important in sustaining the growing global attention that the beach destination has been gaining in recent years.
Just last year, Saud Beach made it to the list of the 25 Most Beautiful Beaches in the World of Travel & Leisure (T+L) magazine. "Its white sand pitches gradually into the clear-as-glass water, like a real-world example of a zero-entry swimming pool," the international magazine said of Saud Beach.
"We feel that this TRA perfectly complements the Master Plan of your Governor and of your Provincial Government that envisions the full development of this beach into a world-class destination," Secretary Frasco noted.
Recalling her meeting with Governor Manotoc at the DOT Central Office in Makati, the Tourism Secretary remarked that "Ilocos Norte is set to have an even brighter future with such a visionary at the helm."
According to Governor Manotoc, the TRA in Saud reinforces the Provincial Government's aim for "Ilocos Norte to be finally put on the map in terms of regional tourism."
"We know that you as well were an LCE, a local chief executive coming from an LGU. And we know, and we hope we have more local chief executives and local officials on the [national team], because we all know that ultimately the success of the Philippines lies in the entire archipelago, and not just Manila. We are one with you and your vision for the country, and I am confident that you will certainly turn things around for the tourism sector of the Philippines, and I would like to assure you of our sincere and full support to the entire DOT," enthused Governor Manotoc.
The launching of the TRA in Saud is also seen as strategic, as it is along the road that motorbikers pass through in taking the regional motorbiking route which extends until Cagayan Valley.
Aside from Saud Beach, Pagudpud is also home to many popular tourist destinations, including the Bantay Abot Cave, Dos Hermanos Islands, Kabigan Falls, Maira-ira Beach, Patapat Viaduct, Stingray Memorial, and the iconic Windmills of Bangui, Burgos, and Pagudpud.
As of 30 September 2022, visitor arrivals to Pagudpud tallied 160,949. Of this number, 53,025 are arrivals to the Saud Municipal Beach Park.
Since October, the DOT, in partnership with TIEZA and with support from local government units (LGUs), also held TRA groundbreaking ceremonies in the following locations across Luzon, Visayas, and Mindanao: Carmen and Medellin towns in Cebu; Manolo Fortich in Bukidnon, Samal Island in Davao del Norte; and just last week–in Baguio City and Dauis, Bohol.
The DOT and TIEZA are set to break new ground on three more TRAs in the coming weeks, completing its target of ten TRAs for 2022.
Photos: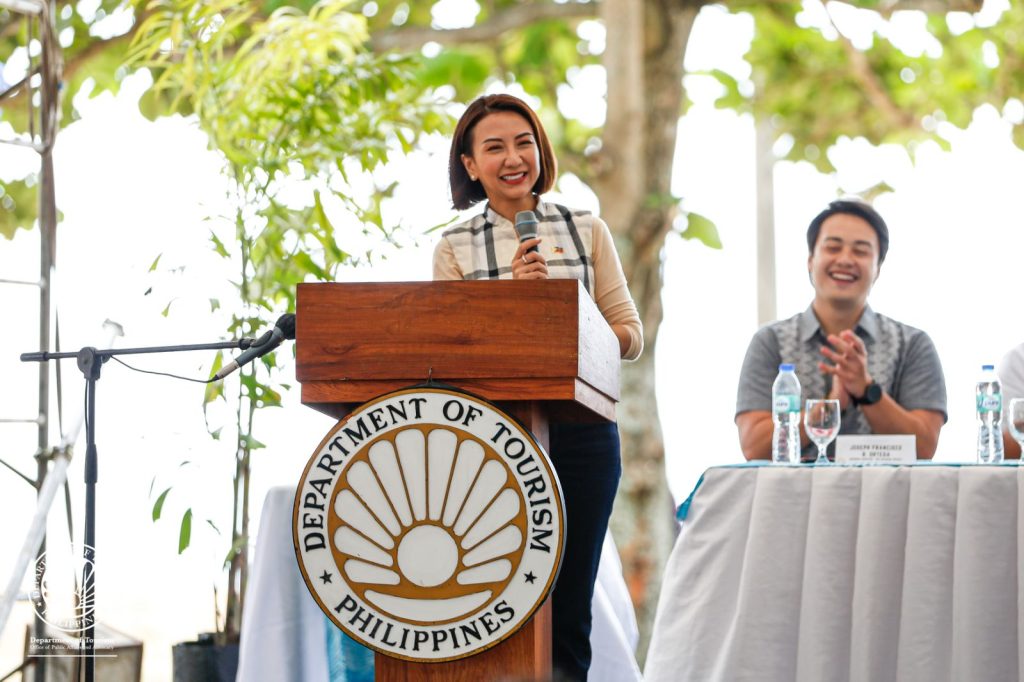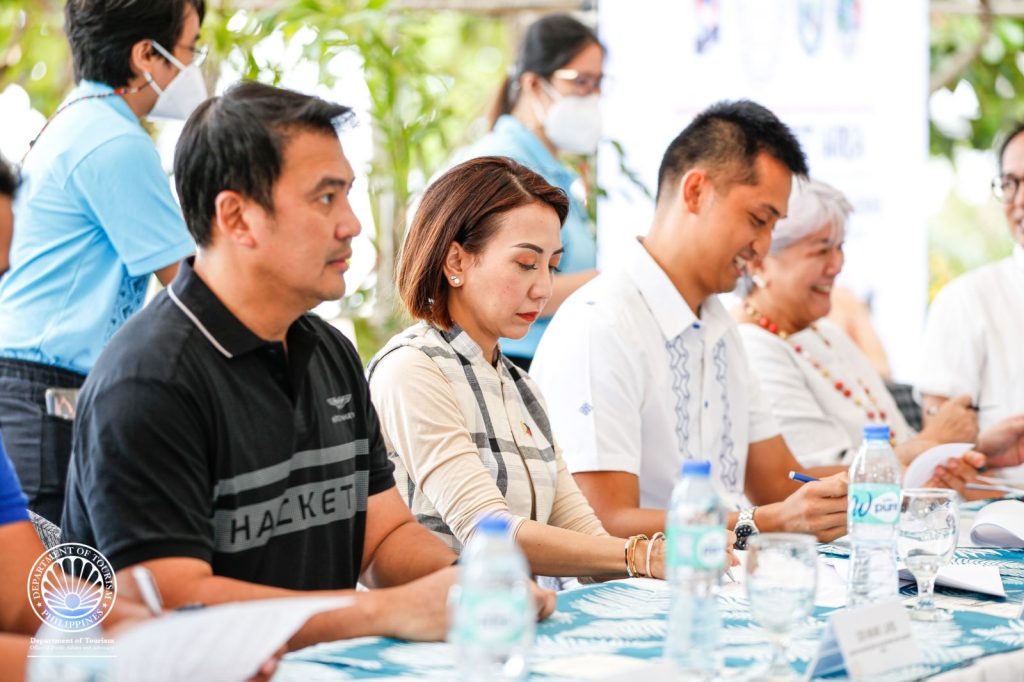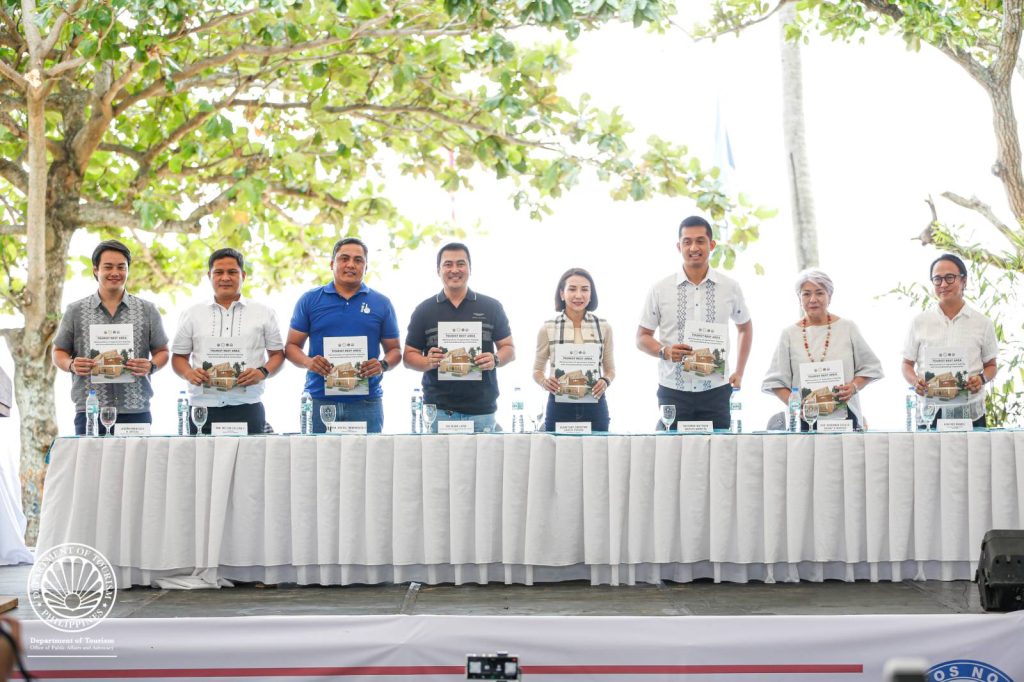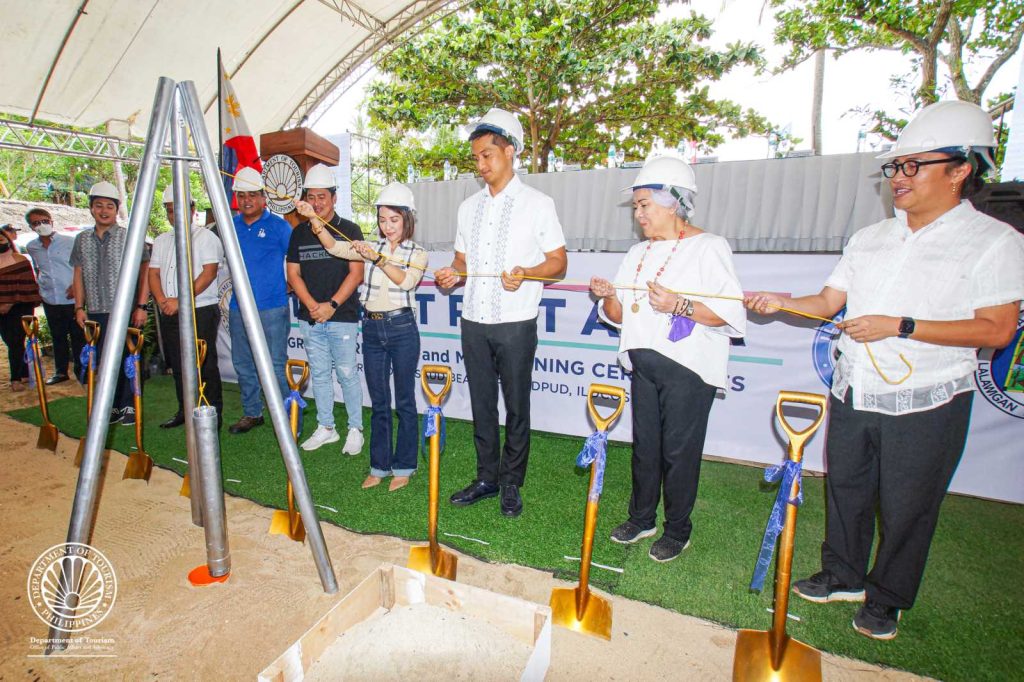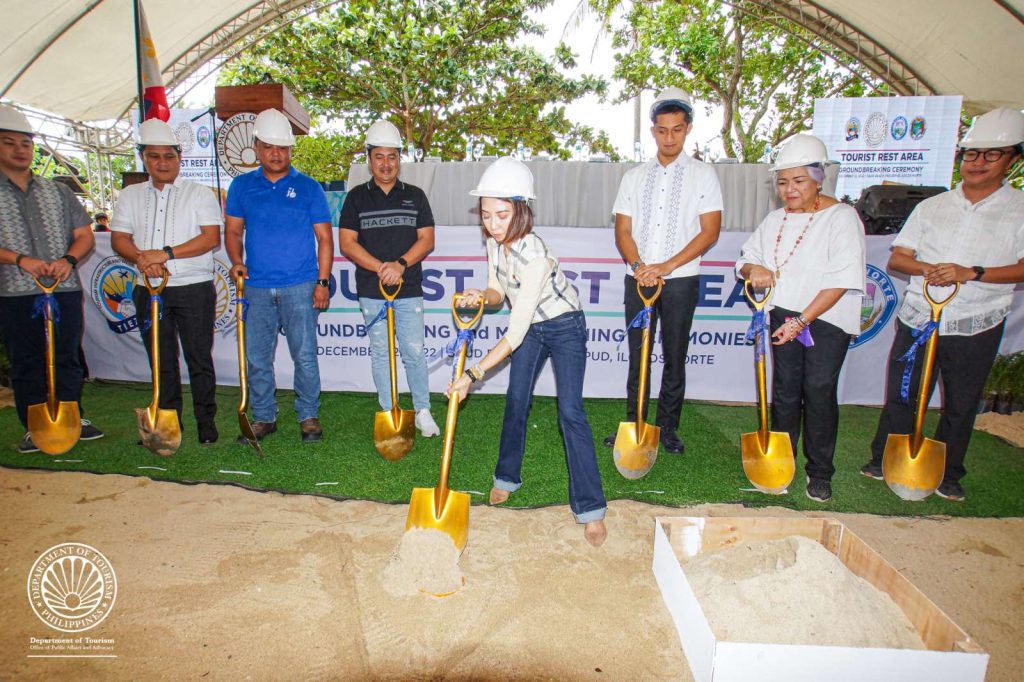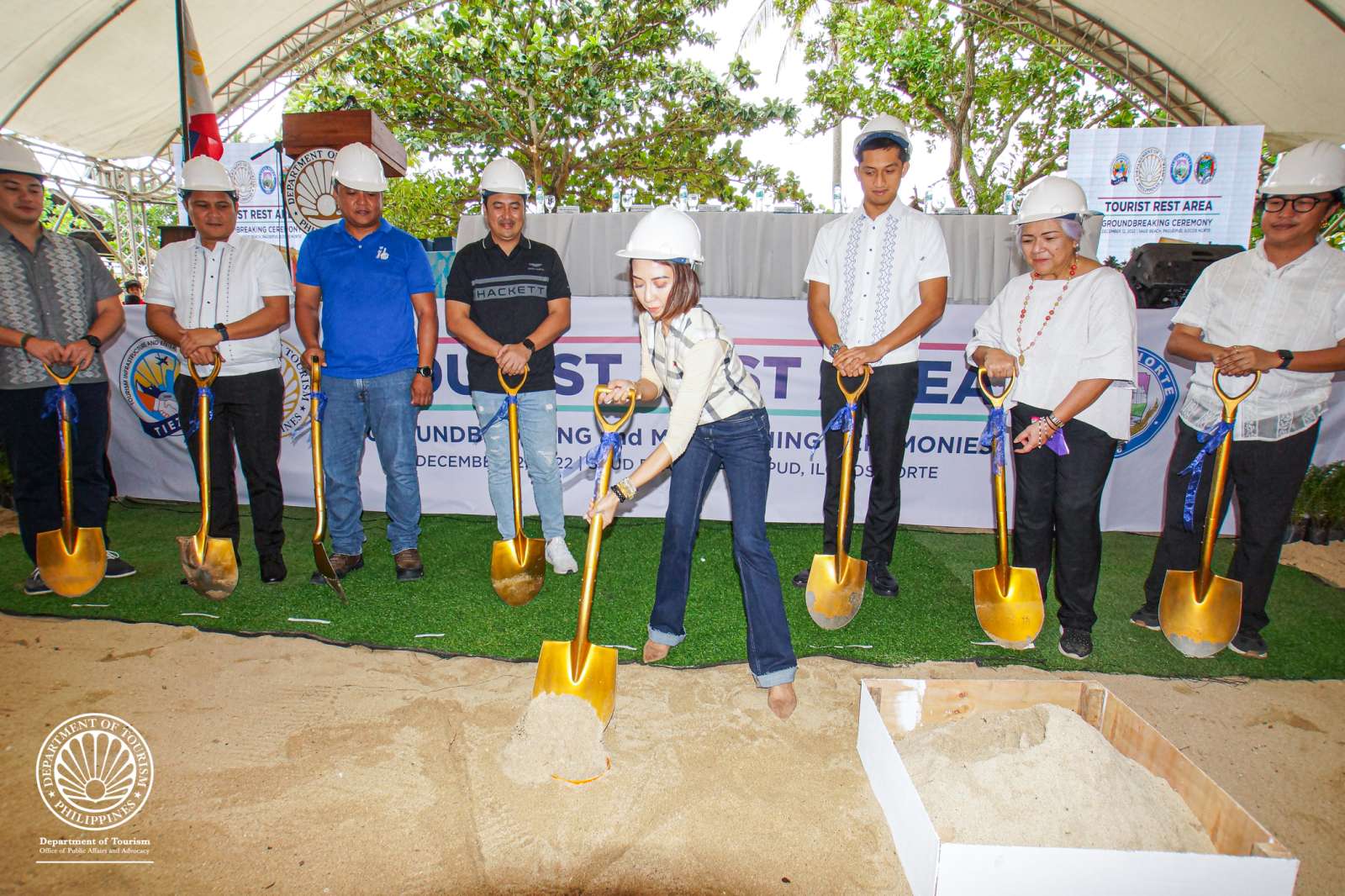 Published:December 12, 2022
Recent News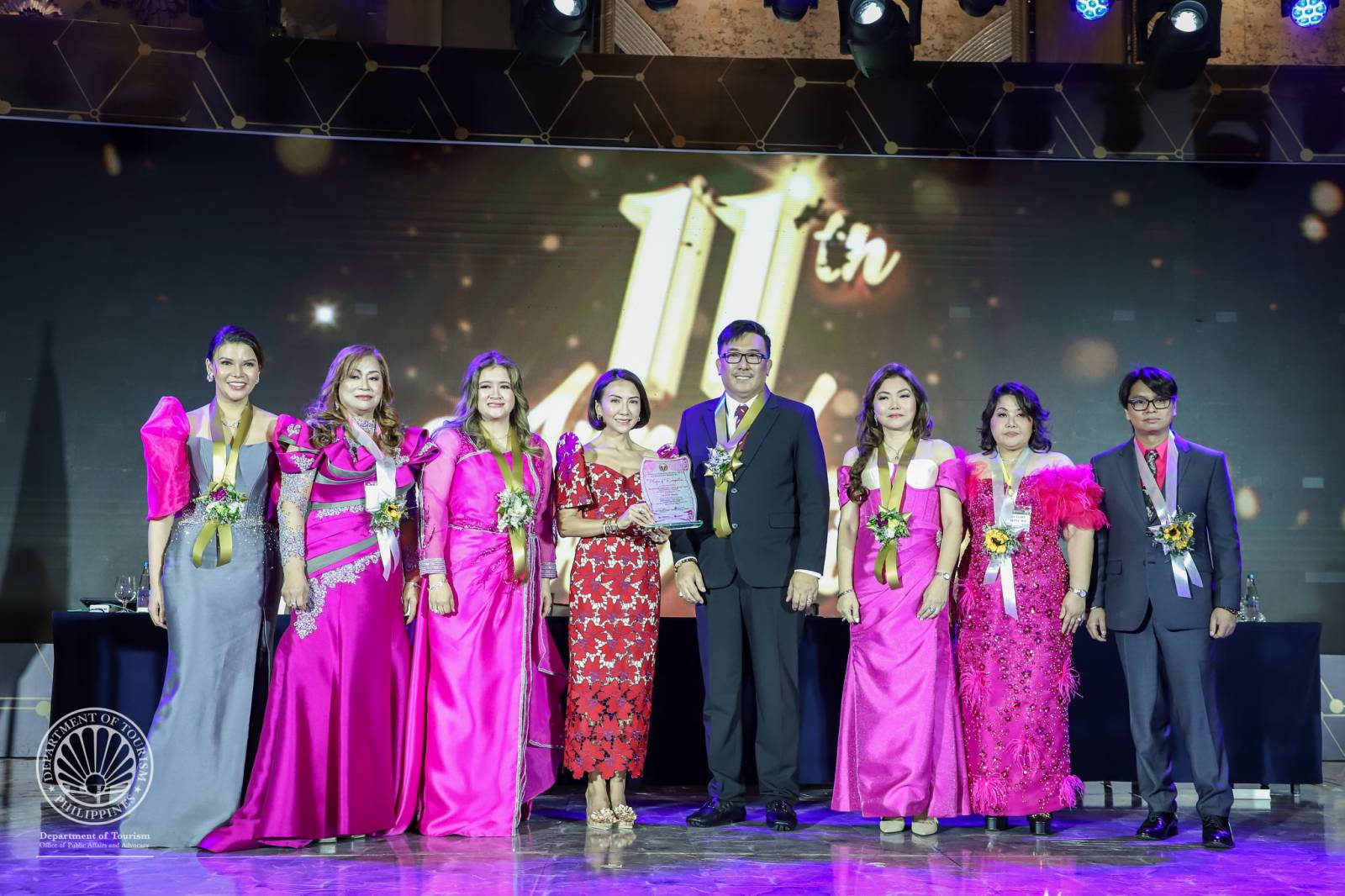 Boost in PH medical tourism seen with public-private convergence
September 8, 2023