DOT, PRA ink partnership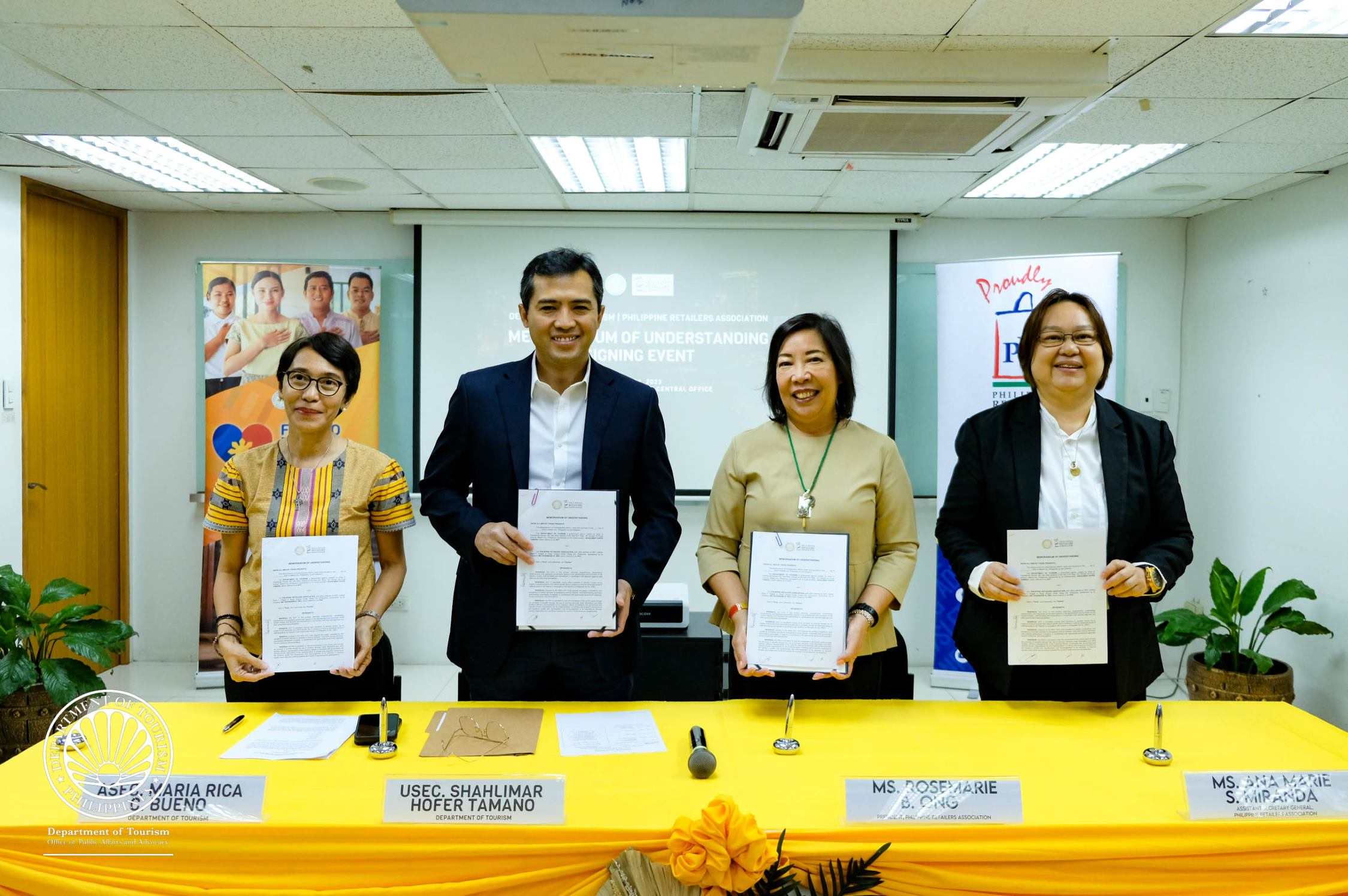 MAKATI — As the Philippines positions itself as a competitive shopping destination, the Department of Tourism (DOT) on Wednesday (24 May) signed a memorandum of understanding (MOU) with the Philippine Retail Association (PRA) to continue with their partnership to train micro, small and medium enterprises (MSMEs).
This partnership formally seals DOT and PRA's joint implementation of the Micro Retail Tourism 2.0 "Essential Innovations and Product Enhancement" training module that aims to benefit MSMEs, principally the Tourism Retail Enterprises (TREs), to boost their retail competencies and customer experience skills by offering an end-to-end retail cycle in tourism.
Tourism Undersecretary Shahlimar Hofer Tamano, who signed the MOU for the Department, described this partnership as a milestone in the DOT's training programs.
"As Secretary Christina Garcia Frasco envisions, whenever tourists visit our country, we should give them the best that we can offer, and more importantly, give them the best Philippine experience to make their stay more memorable," the undersecretary said in his remarks.
Under the public-private partnership, the DOT and PRA will conduct activities not limited to trainings and workshops benefitting MSMEs across the Philippines. The DOT and PRA shall jointly enjoin participants to attend the trainings, workshops, and other activities. Furthermore, DOT and PRA shall share training experts who will conduct these activities, while advocating training on the Filipino Brand of Service Excellence, among other things.
According to DOT Assistant Secretary Maria Rica Bueno, this partnership hopes to improve MSMEs, which are part of the tourism value chain, "improve their product standards, and customer service to entice more tourists to visit the Philippines."
For her part, PRA President Rosemarie Ong thanked the DOT for its continued partnership, and committed to work together. "This is an exciting new frontier in our partnership," she said, citing retail and tourism as interconnected, and the Philippines a consumption-driven economy.
-30-
PHOTOS: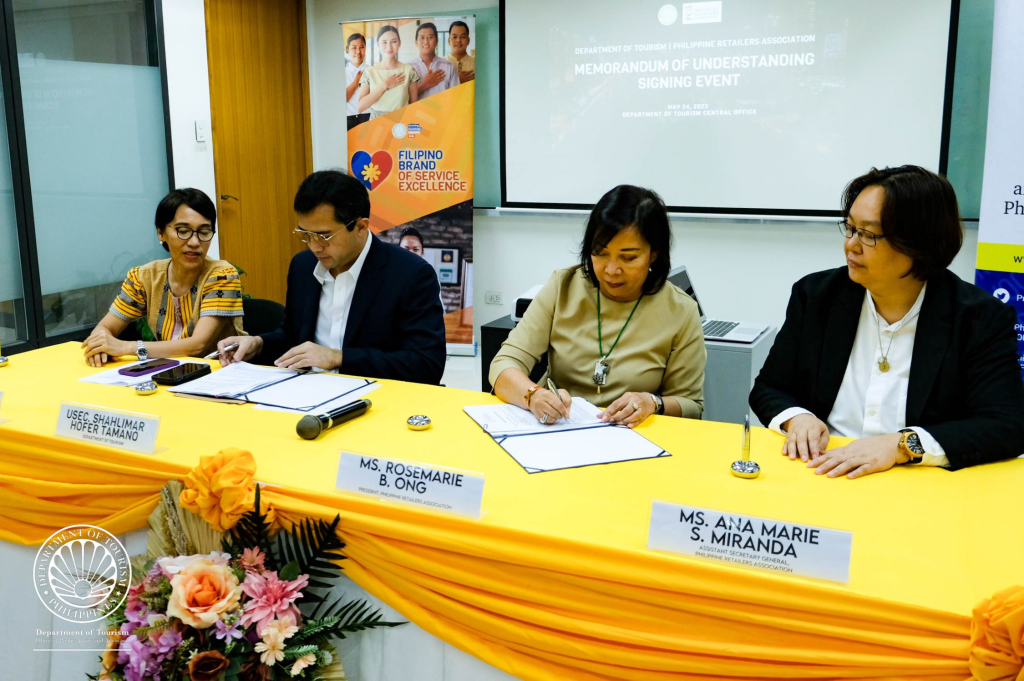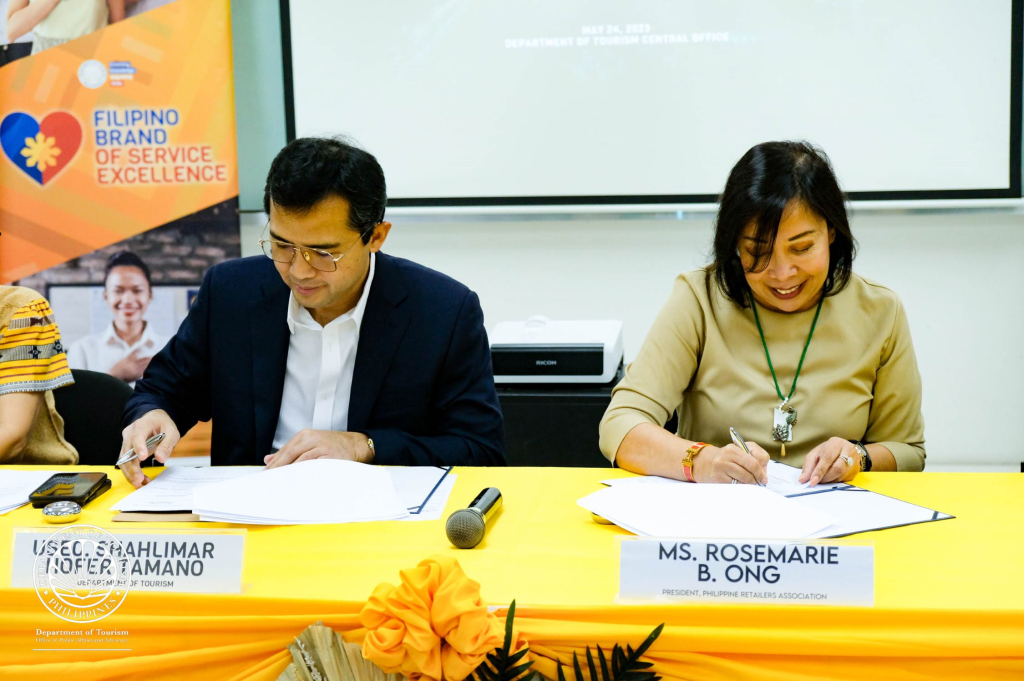 Published:May 30, 2023
Recent News