Philippines Named Asia's Best Cruise Destination 2023 by World Cruise Awards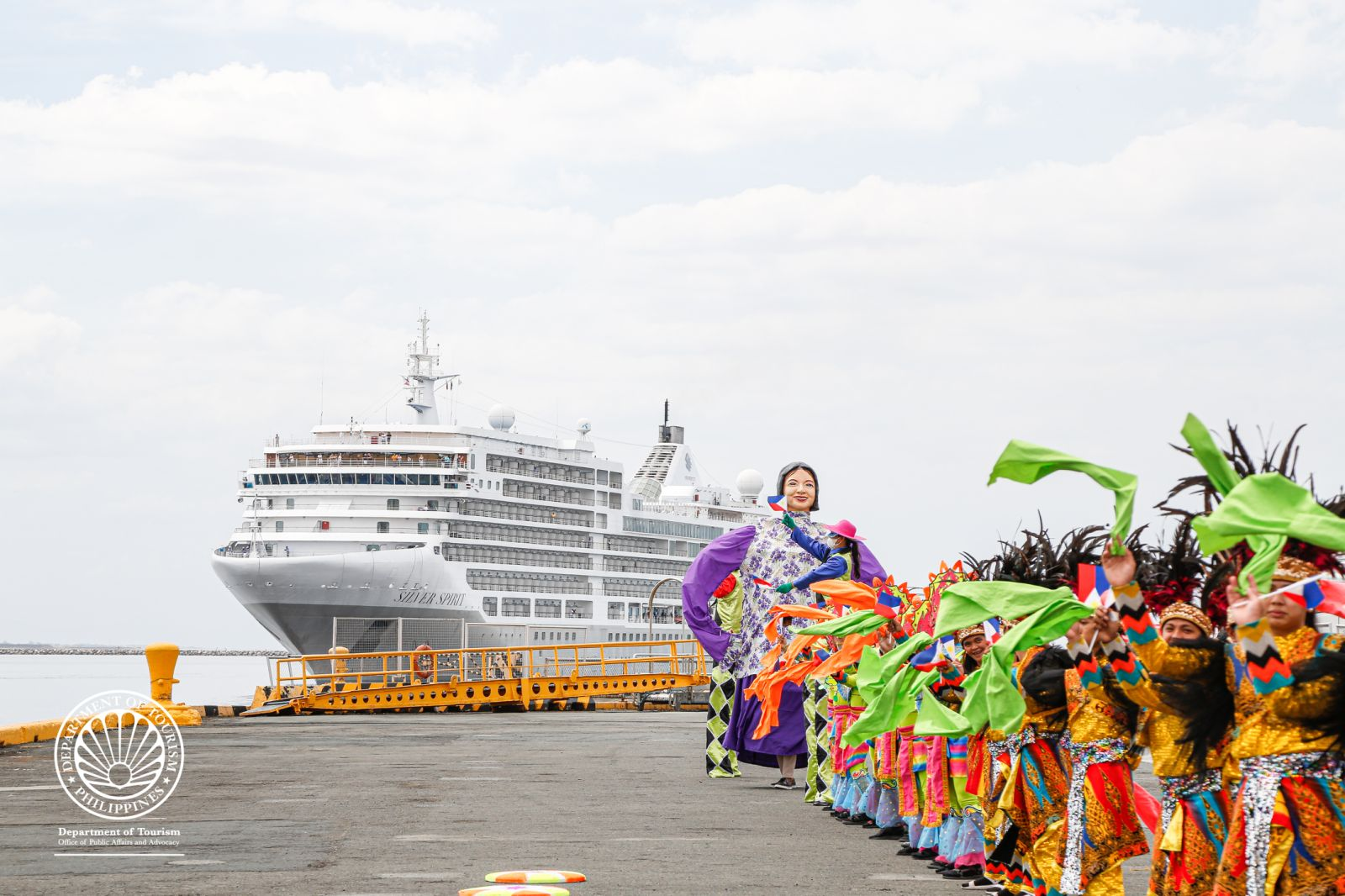 DUBAI, U.A.E. – The Philippines has proudly clinched the title of Asia's Best Cruise Destination 2023 at the prestigious World Cruise Awards. This notable achievement marks the first time the Philippines has received this recognition, building the country's reputation as an emerging powerhouse in the global cruise and tourism sector. 
The World Cruise Awards, an annual program that celebrates excellence in the cruise industry, is affiliated with the renowned World Travel Awards. The awards program recognizes outstanding contributions to the cruise industry and is a highly anticipated event for cruise professionals, media, and consumers worldwide. 
Philippine Department of Tourism (DOT) Secretary Christina Garcia Frasco expressed her gratitude and appreciation for the award noting that "This first time recognition as Asia's Best Cruise Destination 2023 is a big win for Philippine tourism as it reflects a resounding global preference for our island destinations. 
"We extend our sincere appreciation to all our tourism stakeholders for their hard work and collaboration. The shared tourism governance between government and the private sector espoused by the Marcos Administration is bearing fruit. We are committed to maintain and enhance the Philippines' standing as an outstanding cruise destination in Asia and the world," the tourism chief added. 
Other countries that vied for the award include India, Japan, Singapore, South Korea, Sri Lanka, Taiwan, Thailand, and Vietnam. 
As of October 16, 2023, The Philippines is projected to have 128 ports of call or cruise calls in 2023 across 33 destinations across the country. These cruise ships are expected to bring in more than 101,000 passengers and some 50,000 in estimated crew. 
"The Philippines is world-renowned for its breathtaking natural beauty, pristine beaches, diverse marine life, and warm hospitality. Our archipelago of 7,641 islands offers a wide array of cruise experiences, from exploring picturesque coastlines and coral reefs to immersing in local culture and traditions," enthused the tourism chief. 
Among the arriving cruise ships include the Seaborne Encore, Silver Shadow, MSC Poesia, Queen Elizabeth, Norwegian Jewel, Coral Adventure, MS Seven Seas Explorer, MS Star Breeze, Silver Whisper, Oceania Cruises, Aidabella, and the Blue Dream Cruise which has made its maiden voyage to the Philippines this month. 
"With Boracay, Palawan, and Siargao having recently garnered Conde Nast Travel's Best Islands in Asia Award, the Philippines' recognition as Asia's Best Cruise Destination complements and reaffirms our status as a must-visit destination for cruise enthusiasts. This prestigious award is not only a testament to the Philippines' allure as a cruise destination but also a validation of the collective dedication of the tourism industry and the Department of Tourism.  This augurs well for our strategic objective to equalize tourism development, as we put the spotlight on lesser-known destinations by expanding our cruise tourism portfolio to include new tourism destinations in time to come. We are grateful that the country's potential to offer exceptional cruise experiences is now acknowledged on a global scale," added the Secretary.
-30-
Published:October 16, 2023
Recent News