DOT trains over 30,000 tourism professionals amid pandemic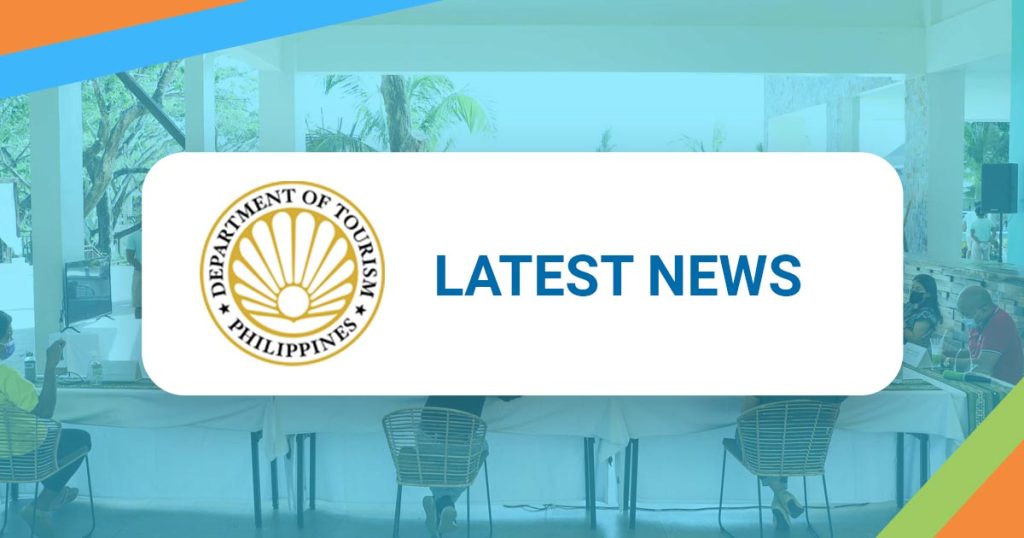 The Department of Tourism (DOT) has trained over 30,000 tourism professionals, surpassing its targets for such in 2021.
Tourism Secretary Berna Romulo-Puyat expressed her satisfaction with the latest numbers noting their continued commitment to support the tourism industry towards its recovery and sustainability.
"Through these training programs, the DOT is capacitating our tourism workforce, maintaining service quality and ensuring that that their skills can match the requirements in the new normal" Puyat said.
As of 23 December 2021, the DOT has already surpassed its targets, providing necessary training to 30,680 tourism professionals, higher than its 16,000 target threshold.
Still, the Department's target of having at least 45 percent of women trained was likewise achieved with 58 percent while the remaining 42 percent were men.
In addition, data from the DOT-Office of Industry Manpower Development or OIMD showed the total number of training in 2021 stood at 677, higher than the recorded 558 year-ago.
Advocacy trainings conducted
The trainings, which are conducted in coordination with the DOT regional offices also included the Department's advocacy programs such as Barrier Free Tourism and TourISM WoRCS (Tourism Integrates, Supports and Minds Women's Rights and Child Safety).
Barrier Free Tourism training include topics about disability and autism sensitivity in the industry among others while TourISM WoRCS is designed as a preventive program to mitigate the commercial sexual exploitation of children in the tourism industry.
Further, the Department held a webinar entitled TOPCOP in the New Normal 2.0–which focuses on the safety and security of tourists from COVID-19 pandemic where protocols in public areas are discussed.
To ensure that our tourism workers and frontliners are also safe during this pandemic and beyond,  Basic Occupational Safety and Health Trainings were conducted to ensure that there will be certified Safety Officers in our tourism-related establishments and community based tourism organizations.
Various trainings were also conducted for our community based tourism organizations on ecoguiding, kulinarya and basic safety and rescue courses among others. The partner CBTOs were also provided with restart up kits under the Tourism Industry Skills Program Assistance in Development Initiative (TISP- AID).
The Philippine Tourism Human Capital Development Plan (PTHCD) 2021- 2025 was also launched this 2021 together with the Tourism Industry Board Foundation, Inc., Technical Education Skills Development Authority, Commission on Higher Education, Department of Education, the tourism private sector and the academe to serve as blueprint in developing the Philippine tourism human capital to ensure tourism competitiveness leading to repeat visits and customer satisfaction.
The DOT through the OIMD and the Regional Offices commit to continue to "enhance knowledge and upgrade skills" of Filipino tourism stakeholders.
Other trainings provided to tourism professionals include the Basic Occupational Safety and Health training as well as Meetings, Incentives, Conference and Events or MICE online trainings.
Published:January 12, 2022
Recent News