Filipino hospitality, Philippine sustainable tourism highlighted at WTTC Global Summit Saudi Arabia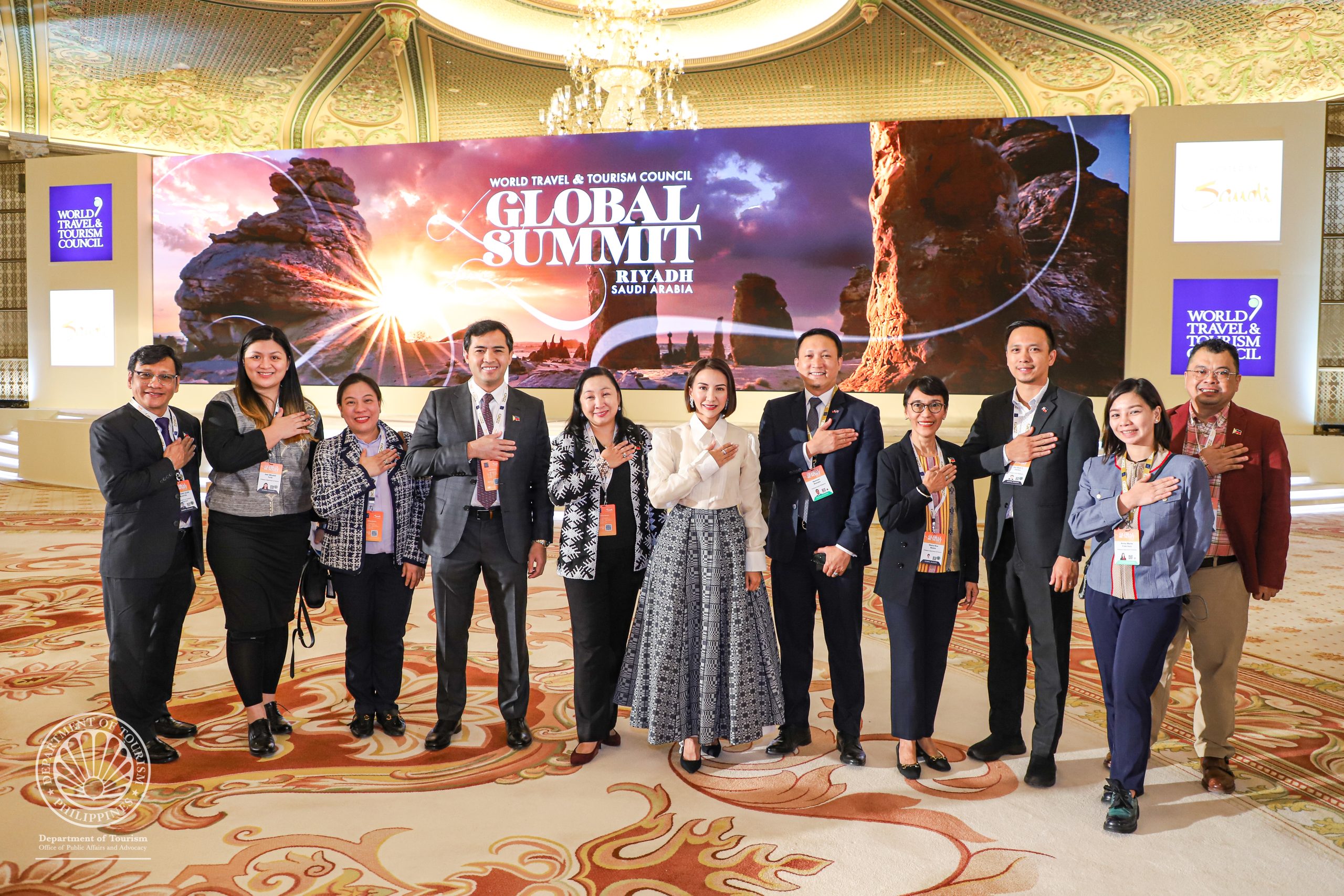 KINGDOM OF SAUDI ARABIA – Philippine Department of Tourism (DOT) Secretary Christina Garcia Frasco bannered the Filipino brand of service excellence at the recent 22nd World Travel and Tourism Council (WTTC) Global Summit: Travel for a Better Future.
"Wherever you may find yourself in the world, whether it's a hotel, a restaurant, a hospital, a home, and in many other industries, you will find a Filipino, with a warm smile and the distinct hospitality of the Filipino that is ready and willing to go the extra mile to make our guests feel happy, at home and well-served. And therefore we recognize the strength of the Filipino Brand of Service Excellence as one of the core pillars of the tourism industry in the Philippines," Secretary Frasco relayed, during the Global Leaders' Dialogue.
Speaking in front of 2800 registered participants, representing 143 nationalities, 250 CEOs, and 52 tourism ministers from around the world, Frasco laid down the Department's frontline training target, saying, "next year, our goal is to train 100,000 Filipino tourism workers harnessing the seven values of Filipino hospitality…In addition to that, to continue to train our people to be purveyors of happiness and, more importantly, purveyors of hope. And to build upon all of that in the sense of community, in the sense of the Bayanihan spirit."
According to the Tourism Secretary, the DOT aims to "purvey the Filipino brand of service excellence" to its frontline tourism workers, recognizing the strength of the Filipino brand of service excellence as the core pillar of the tourism industry and in order to help the industry workforce become "beacons of hospitality to our 100 million Filipino population, ready and willing to receive tourists from all over the world."
In her remarks, Secretary Frasco also discussed the coordination of the 16 regions in the country to ensure that more tourist workers received the excellence training available.
The Tourism Secretary also covered the topics of ecotourism, the inclusion of green practices in updated accreditation standards, labor standards for Filipino tourism workers, and sustainable tourism as the cornerstone of Philippine tourism development.
Joining the Global Leader's Dialogue were Kingdom of Saudi Arabia Minister of Tourism Ahmed Al Khateeb; Kingdom of Saudi Arabia Vice Minister of Tourism Princess Haifa Al Saud; WTTC President & CEO Julia Simpson; World Tourism Organization (UNWTO) Secretary-General Zurab Pololikashvili; and tourism dignitaries from Japan, USA, Austria, Maldives, Tanzania, Oman, Bulgaria, and private sector representatives from Carnival Corporation & PLC, InterContinental Hotels Group, Value Retail, Spencer Stuart Global Hospitality & Leisure Practice, VFS Global, Microsoft Corporation, Amadeus IT Group, and SITA at Borders.
Secretary Frasco also took part in the Panel discussion on Pillar 2 with the theme "Travel is a Solution for Enhanced Livelihoods."
"I was a mayor of a local government unit prior to becoming Secretary of Tourism this year, and therefore, I have a full appreciation of how important it is to work with our local communities in the development and preservation of destinations. It's imperative to work with mayors, with governors, with district representatives, with community leaders, so that theories about sustainability have a chance at actual implementation," Secretary Frasco shared during the panel discussions when asked how the government can assure communities benefit from tourism.
The same panel zeroing in on "Communities at the Core" also featured Greece Minister of Tourism Vassilis Kikilias, CLIA Chief Executive Officer Kelly Craighead, Abercrombie & Kent Chairman Manfredi Lefebvre, and Palace Resorts Executive Vice-President Gibran Chapur.
During the discussion, Secretary Frasco also touted the DOT's sustainability plans and programs, including equalized tourism promotion and development, the Philippine Experience: A Heritage, Culture, and Arts Caravan, and the national accreditation standards revisions to include sustainable and green practices incentives.
"And therefore, it's a whole of government, and whole of country approach as far as implementing sustainable practices in our communities," Secretary Frasco noted.
The 22nd edition of the global summit convened internationally renowned speakers, including former United Nations Secretary-General Ban Ki-moon and former British Prime Minister Lady Theresa May, actor and filmmaker Edward Norton to discuss the pressing issues affecting the post pandemic travel and tourism sectors. It also introduced the climate footprint of the global travel and tourism sector – Environmental & Social Research (ESR), a new global consumer survey by YouGov, and an augmented reality of the summit on Metaverse. The Philippines successfully hosted the global summit's 21st edition in Manila from April 20–22, 2022.
-30-
Published:December 5, 2022
Recent News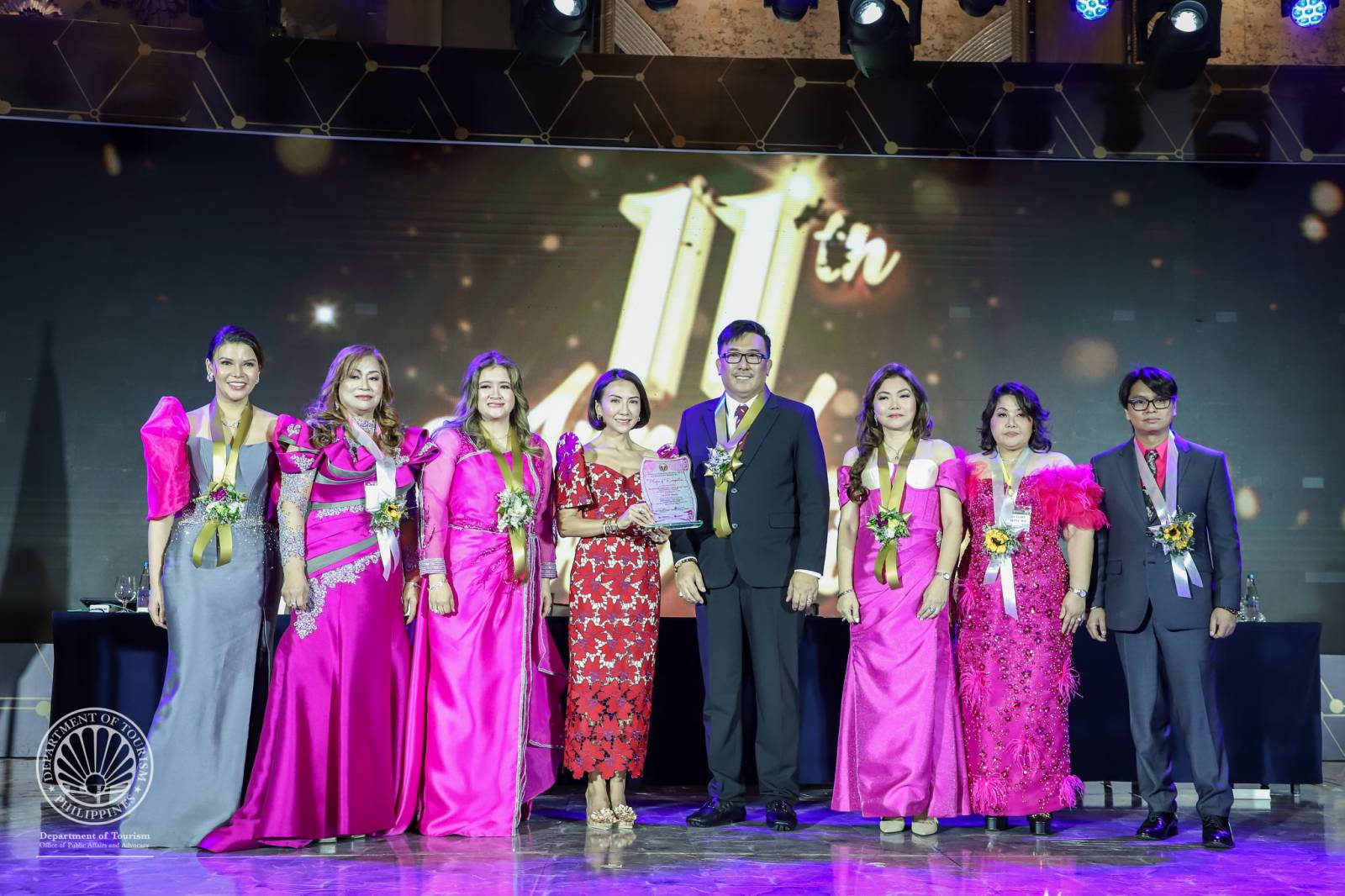 Boost in PH medical tourism seen with public-private convergence
September 8, 2023