DOT, DMW launch newest incentivized tourism promotions campaign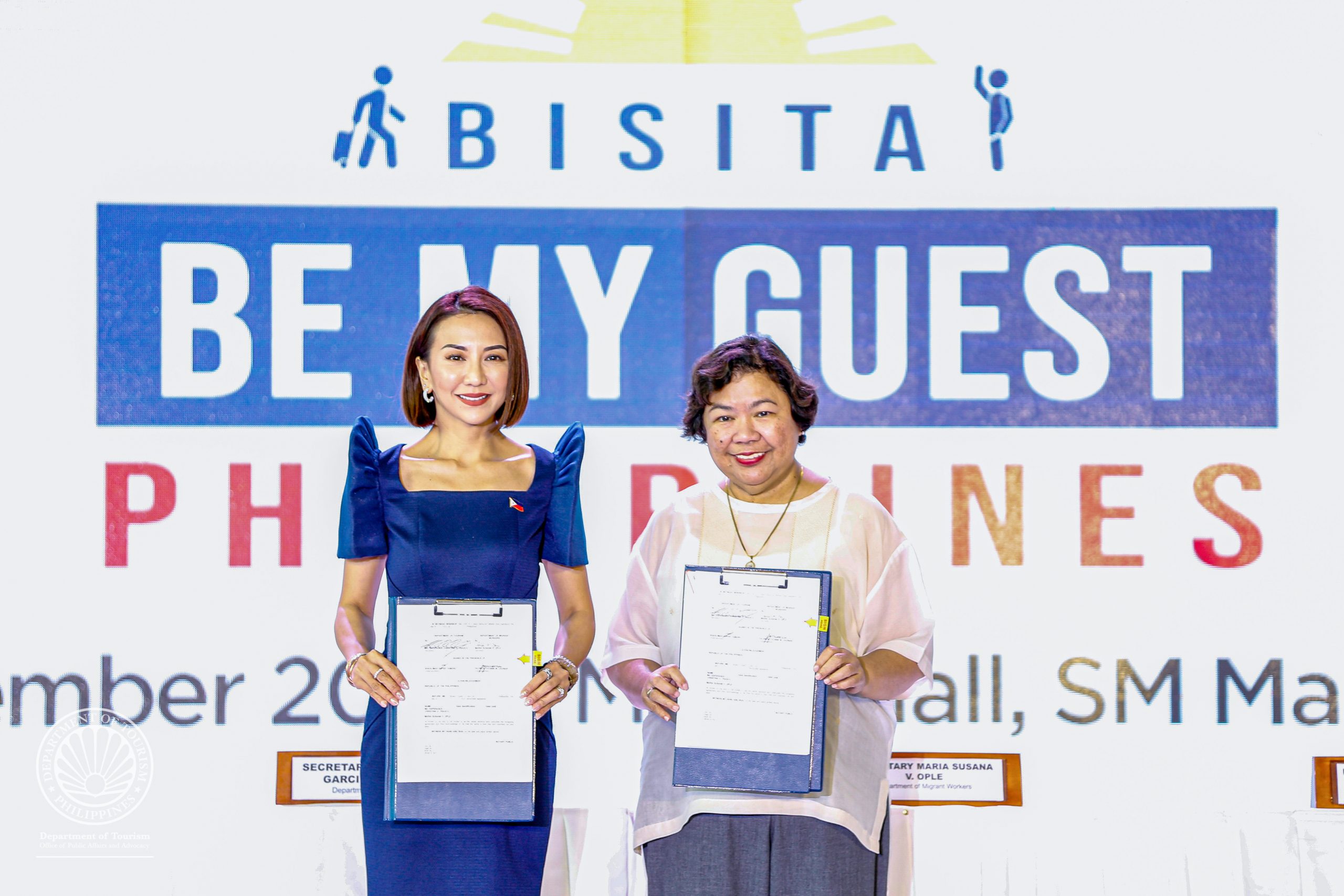 MANILA – The Department of Tourism (DOT) on December 15 (Thursday) officially launched an incentive program to entice Filipinos to take an active role in the promotion of Philippine tourist destinations.
In cooperation with the Department of Migrant Workers (DMW), the Tourism Promotions Board (TPB) and private sector partners including SM Supermalls, the DOT unveiled the Bisita, Be My Guest (BBMG) Program, a promotional campaign which seeks to incentivize Filipinos, especially Overseas Filipino Workers (OFW) and Overseas Filipinos (OFs) who invite foreigners to visit the Philippines with raffle tickets and chances to win vacation tour packages from select local destinations.
Tourism Secretary Christina Garcia Frasco said that through this project, the DOT seeks to inspire all Filipinos by making them ambassadors of Philippine tourism, and, for OFWs and OFs, offer them a platform where they can reconnect with their families, at the same time, help the country earn economic gains through increased tourist arrivals.
"By combining the aspects of rebuilding trust and confidence in traveling to the country; working hand in hand with our stakeholders, adapting products and services as well as the shift to digital, we are empowering fellow Filipinos to become part of nation-building by inviting visitors to visit the country through our online referral program," Frasco said in her address during the campaign launching at SM MOA Music Hall on Thursday (Dec. 15), attended by over 250 industry leaders and representatives from the public and private sector, and media.
"We envision the Bisita, Be My Guest Program as the Filipinos' way of showing their love for the country as we invite visitors to our homes, show them the beauty of our landscapes and beaches, our culture and heritage, and let them experience world-class Filipino hospitality," she added.
Also present at the launch event is DMW Secretary Susan "Toots" Ople, who emphasized the BBMG's significance in empowering OFWs to help the country, particularly, its tourism industry.
"All of them [OFWs] are so eager to help our country and to help our President succeed. I mean that's the common denominator. Saan man kami pumunta, our OFWs are saying, "Ano maitutulong namin?" "Paano kami makakatulong?" And so this [Bisita, Be My Guest] program gives them a vehicle to do just that," said Secretary Ople.
"[In] behalf of the Department of Migrant Workers, [in] behalf of the OFWs that we represent and the families that they belong to, I just want to say, let's make this work. Let this be a pambansang effort to bring as many guests as possible and to make every OFW feel special as Philippine tourism ambassadors," she added.
Through a pre-recorded message, First Lady of the Philippines Louise "Liza" Araneta Marcos lauded the launching of the BBMG program.
"We all know that the Filipinos are the Most Hospitable people in the world and I'm sure this will be a great factor in the success of this program. We really need to bring in more tourists to the Philippines because we want to show how hospitable we are, how kind we are, and how good we are at letting them feel at home. So thank you, DOT Officials. Thank you everyone for launching this project, which I'm sure will benefit the country," the First Lady said.
Also manifesting her support to the DOT and its partner agencies is no less than Vice President Sara Duterte, who in a pre-recorded message expressed her confidence in the BBMG program.
"I trust that this program will create a wide avenue for the development of our tourism industries, while it seeks to provide excellent travel packages to foreign and domestic visitors. May your concerted efforts in this regard promote the beauty of our country's destinations and sustain the progress of our local communities in various regions," enthused the Vice President.
Incentives and exciting prizes
The BBMG program shall have three components: a raffle promo, BBMG passport, and a BBMG privilege card (BBMG PC) which participants can use to avail of discounts, special rates, and packages.
Participants of the program could either be a Sponsor or an Invitee. A Sponsor is an individual who shall be inviting a non-Filipino guest/visitor to travel to the Philippines during the campaign period, while an Invitee is an individual invited by a Sponsor who traveled in the Philippines.
Overseas Filipino Workers, Filipinos with dual citizenship living in the Philippines or living abroad as residents, and all Filipinos of legal age may qualify as Sponsors.
On the other hand, Invitees must be: a Foreign passport holder (non-Filipino) of legal age, and has traveled to the Philippines during the promo period (January 1, 2023 – April 30, 2024); or any Filipino holding dual citizenship living abroad for a minimum of six (6) months prior to the campaign, of legal age, and has traveled to the Philippines during the said period.
The complete promo mechanics as well as registration information for Sponsors and Invitees can be found on the official BBMG website: http://bbmg.philippines.travel.
Positive trajectory for PH tourism
As of December 15, 2022, the country's tourism industry has already breached the two million guest arrivals, with the official count at 2,397,919 air visitors. Most visitors came from the United States with 447,278 visitors, followed by South Korea at 374,097, then Australia (118,228), Canada (109,041) and the United Kingdom (90,196).
Frasco noted that the easing of travel restrictions and some health policies also contributed to the yielding of high tourism revenues amounting to Php 130 billion as of November 16, 2022.
Through the BBMG campaign, the DOT aims to reintroduce the Philippines to the world amid life-changing impacts of the COVID-19 pandemic.
"Now as travel restrictions have eased, we look forward to inviting our foreign friends and guests to visit our country and to offer a wide range of culturally rich experiences along with all types of outdoor recreational activities on water and on land," Frasco said.
Photos: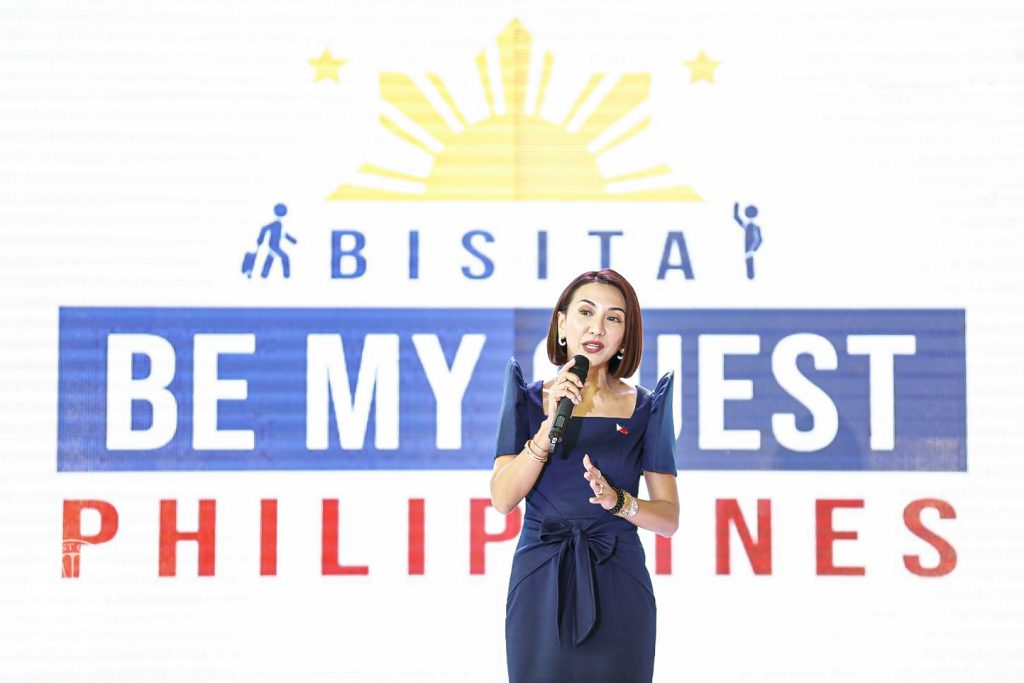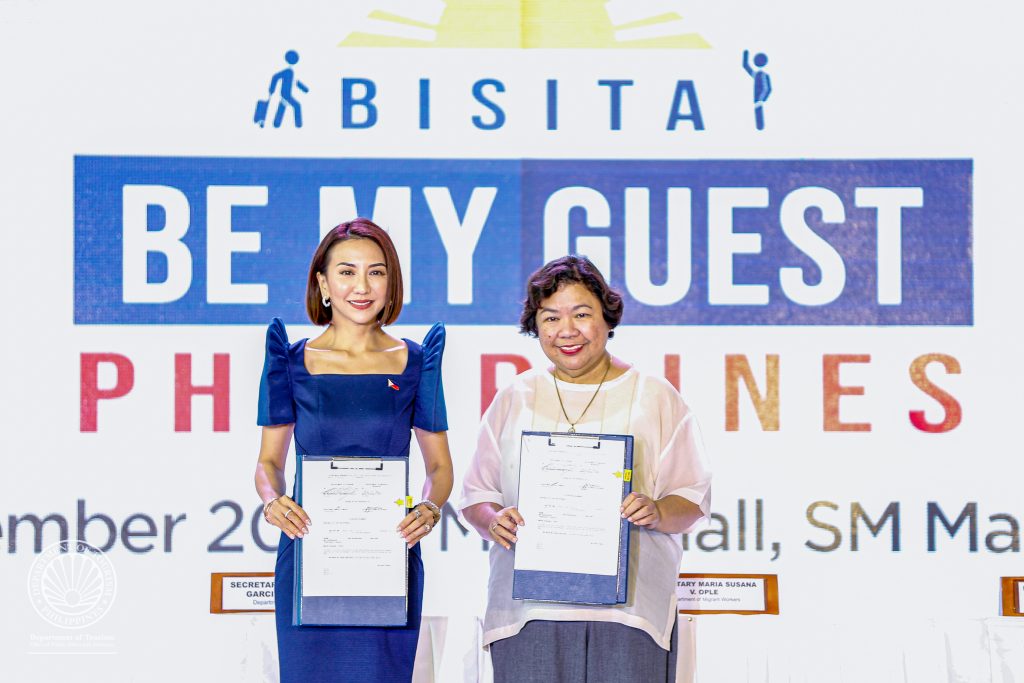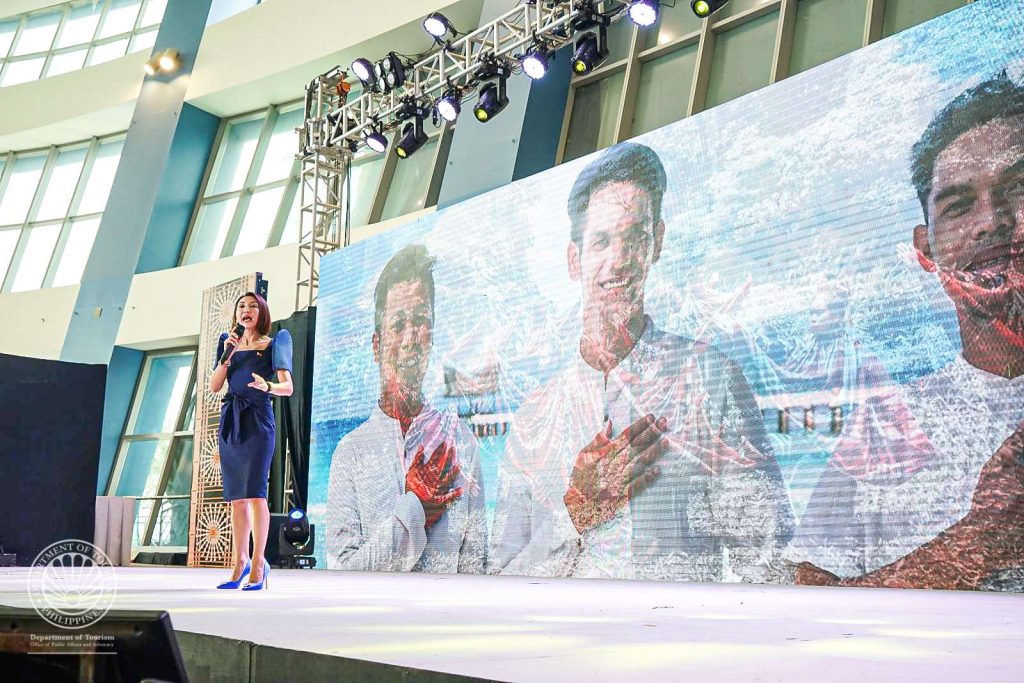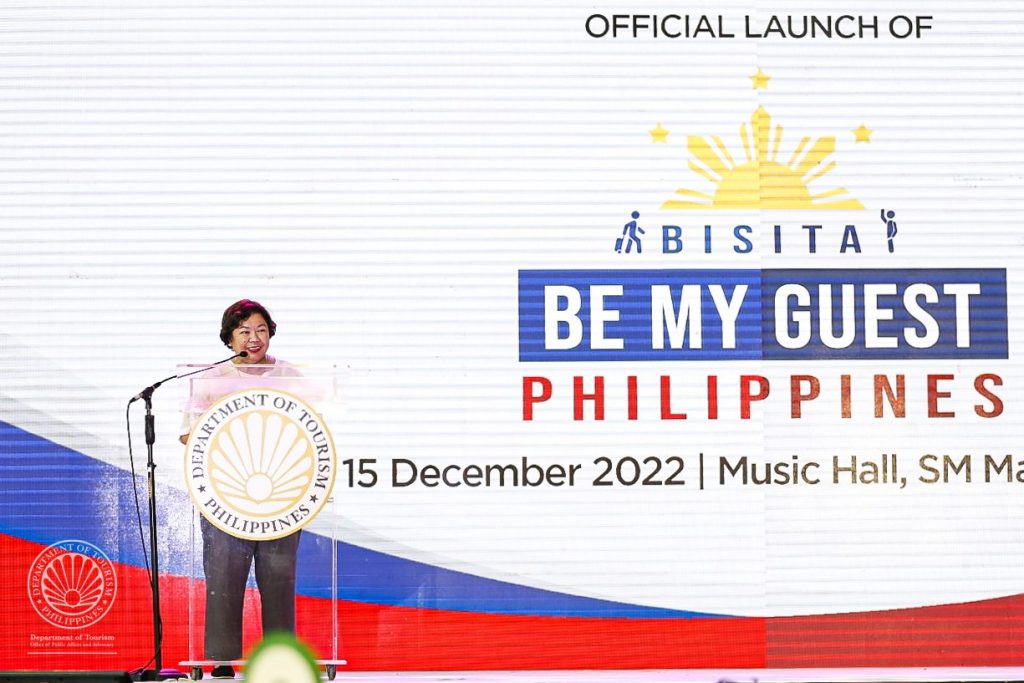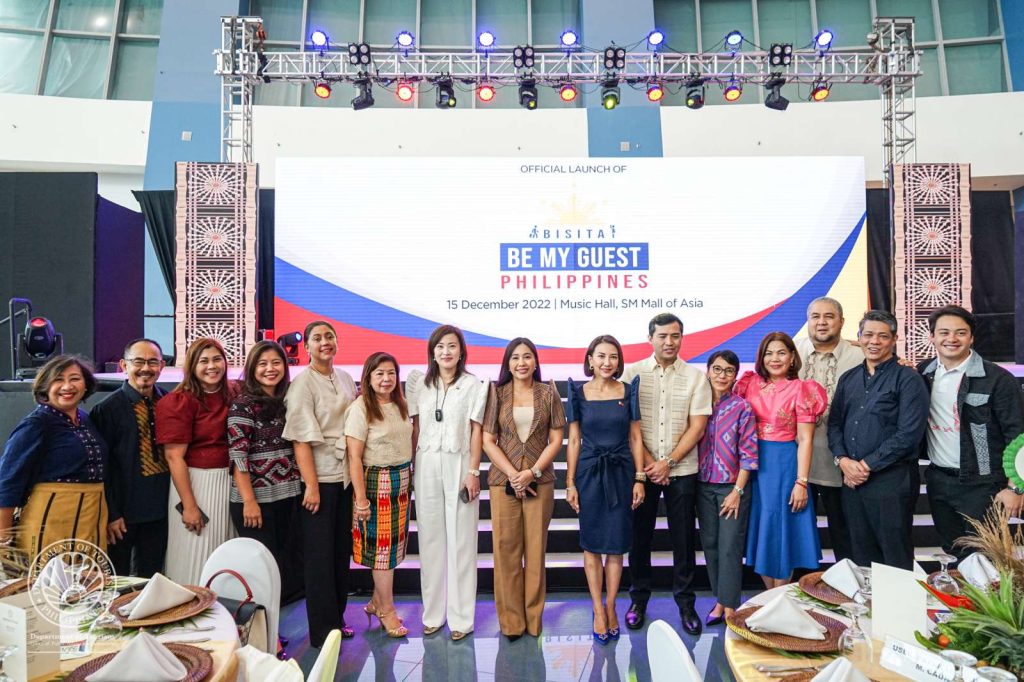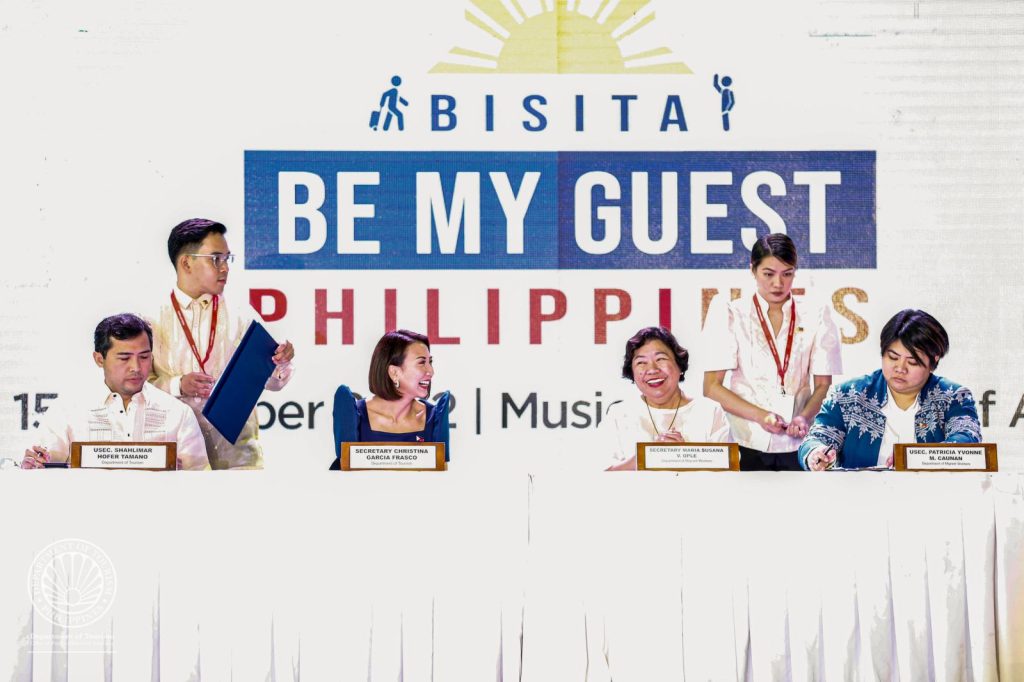 Published:December 15, 2022
Recent News