DOT chief joins global tourism leaders in WTM Ministers' Summit 2023 in London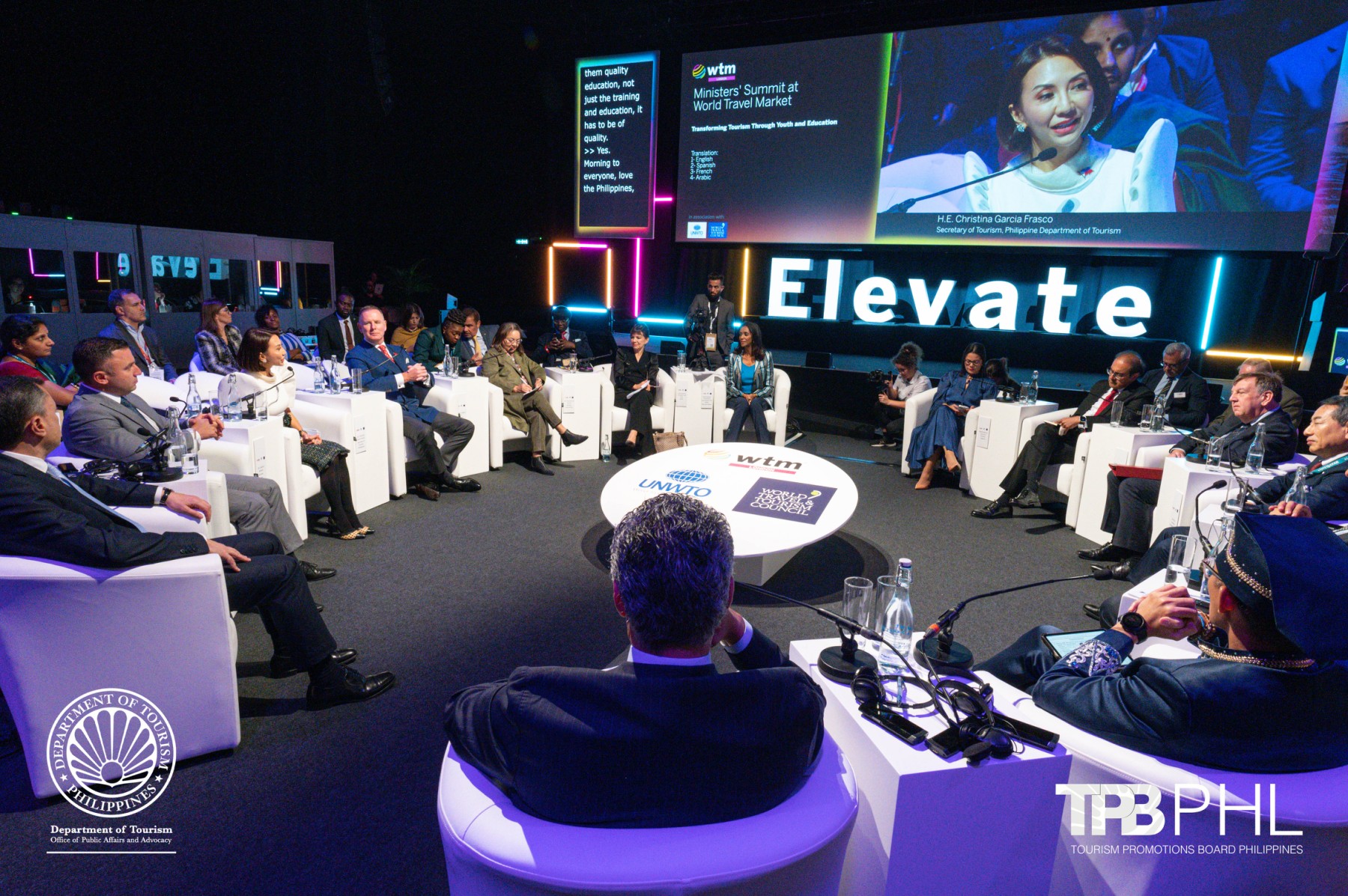 London, United Kingdom—Department of Tourism (DOT) Secretary Christina Garcia Frasco joined global tourism leaders for the highly regarded World Travel Market (WTM) Ministers' Summit in London, United Kingdom on Monday (Nov. 06) to tackle the role of education in transforming the world's tourism industry. 
Speaking before a high-level panel of tourism ministers and leaders attending the WTM, Secretary Frasco emphasized how the Department is making sure that education is being prioritized in the country's local tourism blueprint, not only to reap successes from the industry but ultimately, prioritize delivering "quality tourism education" to the Philippines' greatest tourism asset which is the Filipino people.  
"Our Philippine government has applied a trifocal approach towards tourism education from basic education to technical vocational to higher education, as the Marcos administration envisions the Philippines to be the center for excellence in terms of tourism training [programs]," the tourism chief said. 
"We also apply a convergence approach towards tourism education, wherein we are in constant coordination with the private sector by way of our Tourism Industry Board Foundation, a composite of organizations from the entire tourism value chain that continues to collaborate with government in order to ensure that the needs of the industry are matched with the curriculum that's provided by the schools," she further expounded, citing as well that even as early as basic education level up to postgraduate studies, the DOT is working alongside with the country's education institutions to make sure that students will land employment opportunities in tourism suited for their courses.  
Though, there are limitations as to the purview of the DOT so far as education is concerned, the Department has partnered with government agencies, tourism industry private sector, and academic community to be able to facilitate in narrowing the gap in addressing the mismatch between industry requirements for manpower, and work readiness of the graduates of tourism and hospitality programs. 
The initiatives specifically included: partnership with the Commission on Higher Education (CHED), through membership in the CHED Technical Panel for Tourism and Hospitality Programs, where the DOT is actively giving inputs during review and updating of the curricula on tourism and hospitality courses; and the holding of the Tourism Human Resource Congress every two years to update the industry and the academe on new trends, and to discuss industry challenges. 
The DOT also prepared a 5-year Philippine Tourism Human Capital Development Plan (2021- 2025) to identify challenges and outline strategies to develop and harness world-class Filipino tourism professionals. It also has a strong and expansive Tourism Industry Skills Program which provides free regular training sessions to tourism both for formal and informal workers to retool, upskill, and equip them with new knowledge and skills to be globally-competitive.  
Training sessions are also being delivered to a wide segment of the tourism workforce from the different sectors, including members of community-based tourism organizations such as boatmen, souvenir vendors, massage therapists, taxi drivers, tourist police, among others. 
The tourism chief also shared during the panel how the Philippines as a destination has been shaping up education tourism as it ranks fifth globally as a provider for English as a Second Language (ESL) to international source markets such as South Korea, Japan, China, Taiwan, Thailand, and some emerging markets like Vietnam, Mongolia, and Russia.  
"The Philippines also continues to educate not just Filipinos but foreign nationals in English, and that is a great source of pride for our country, our education tourism, that the Philippines ranks number five all over the world as a provider for English as a second language (ESL). And so, we feel that by investing in education both by way of training as well as in education tourism, we would be able to position the Philippines towards our President's vision of transforming it into Asia's tourism powerhouse," she stressed.  
For 17 years, WTM gathers tourism leaders around the world, including the executives of the United Nations World Tourism Organization (UNWTO) and the World Travel and Tourism Council (WTTC) to deliberate on tourism policy, strategy, development, and investment. 
This year, tourism education takes center stage as the cornerstone of sustainable tourism development.  
The UNWTO also forecasted the continued growth in international tourist arrivals in the coming years, when in 2030, it sees more than 300 million people being employed in the tourism sector.   
Joining the panel at this year's WTM Ministers Summit were Natalia Bayona, UNWTO Executive Director; Julia Simpson, WTTC President and CEO; H.E. Ahmed Al Khateeb, Minister of Tourism of the Kingdom of Saudi Arabia; Hon. Sir John Whittingdale,  Minister for Media, Tourism, and Creative Industries of the United Kingdom; Mr. Eijiro Yamakita, President and CEO of JTB Corp.; H.E. Mr. Arturo Bravo, Viceministro de Turismo of Colombia; H.E. Mr. Sandiaga Salahuddin Uno, Minister of Tourism and Creative Economy of Indonesia; H.E. Mr. Makram Mustafa A. Queisi, Minister of Tourism of Jordan; H.E. Mrs. Patricia de Lille, Minister of South Africa; H.E. Mr. Clayton Bartolo, Minister of Malta; and Mr. Tony Douglass, CEO of Riyadh Air. 
"We sought to institutionalize the hospitality that Filipinos are known for all over the world and we feel that in capacitating our young people, as well as tourism workers from across the value chain is the values of Filipino hospitality and that we will be able to further elevate the quality of tourism that our country offers. The Philippines provides experiences for every kind of traveler. After all, we're now Asia's leading dive destination, Asia's best cruise destination and we are looking to defend our title as the world's leading beach and dive destination. There are so many reasons to love the Philippines, and at the heart of it all are our Filipino tourism workers," concluded the tourism chief to which the moderator, acclaimed broadcast journalist from BBC World Zeinab Badaw responded, "Well, you've done a great sales job for the Philippines [in this summit] Secretary." 
-30- 
PHOTOS: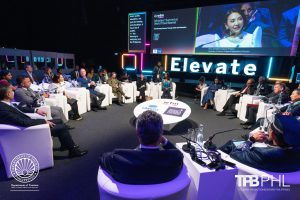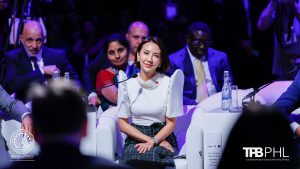 Published:November 7, 2023
Recent News