DOT supports the safe reopening of Negros Oriental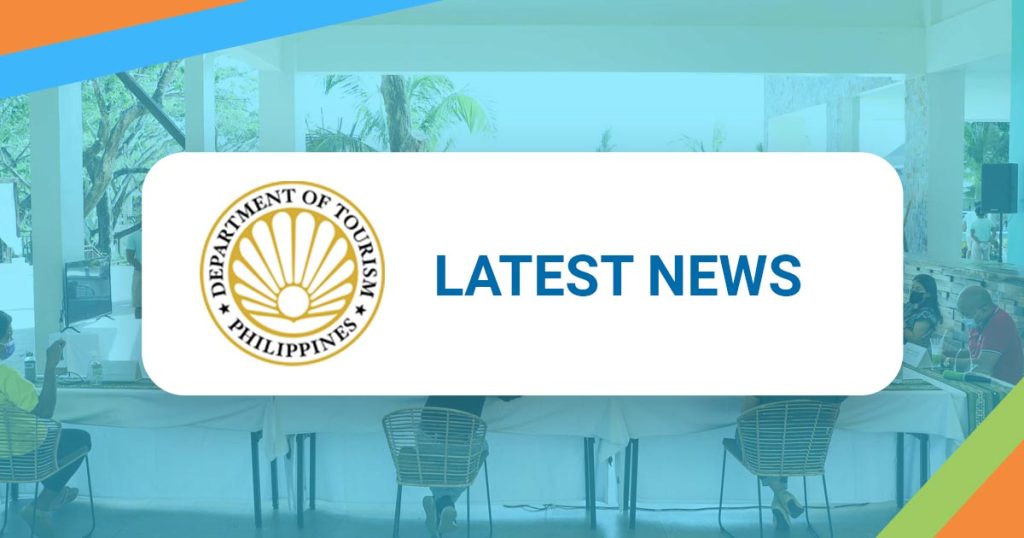 DUMAGUETE CITY — The Department of Tourism (DOT) commits to assist yet another provincial destination as the local executives of Negros Oriental heralds reopening its sites to more domestic tourists.
Tourism Secretary Bernadette Romulo-Puyat expressed her support at the press conference together with Negros Oriental 2nd District Representative Manuel "Chiquiting" Sagarbarria, Dumaguete Mayor Felipe Antonio Remollo, Dauin Mayor Galicano Truita, and other provincial leaders on Thursday, 25 February.
"Everyone is aware that the country's tourism industry suffered a major setback last year, which prompted many of our destinations, including Negros Oriental, to put up travel restrictions. I am happy to say, however, that there has been significant progress in our efforts to rebuild tourism here in Negros Oriental," she said.
Among the commitments of the department include promotional branding campaigns, assistance on the establishment of a hyperbaric chamber, and the provision of the digital platform called Visitor Information and Travel Assistance (VIS.I.T.A.) through its attached agency Tourism Promotions Board (TPB) for an efficient visitor management system.
Puyat, who chairs the Philippine Commission on Sports Scuba Diving (PCSSD), also lauded the reopening of dive tourism in the Municipality of Dauin to domestic tourists on 19 February, adding that more PCSSD workforce will be deployed in the region to strengthen the building capacity and accreditation of dive establishments.
"This would allow the more efficient processing of the requirements to reopen dive establishments in Negros Oriental. The DOT Region 7 office has also set up several diving activities for the year, including support for a marketing event previously discussed with the Negros Oriental Dive Association," the tourism chief said.
The DOT also continues to support the provincial government by ensuring the health and safety protocols are implemented in the tourism value chain. As of 15 February, the DOT Region 7 has accredited 962 (AEs) in Central Visayas, 77 of which are in Negros Oriental.
The tourism chief added that the DOT tops up its regional assistance through the Bayanihan 2 cash assistance program for displaced tourism workers together with the Department of Labor and Employment (DOLE). As of 19 February 2021, the DOT Region 7 has endorsed a total of 696 tourism enterprises, tour guide associations/ individuals and community based-tourism associations with 24,588 beneficiaries. 53 of those tourism enterprises, community based-tourism and associations/ individuals are from Negros Oriental with a total of 1,892 beneficiaries amounting to Php 9,460,000.
For its part, the DOLE Region 7 has approved and remitted a total of 877 tourism enterprises, tour guide associations and community based-tourism associations with 12,481 beneficiaries amounting to Php 62,405,000. A total of 886 individuals were approved and remitted amounting to Php 4,430,000. Out of the 1,763 remitted to tourism enterprises, community based-tourism and associations/individuals, 178 are from Negros Oriental.
"Much can still be done in order to ensure that our displaced tourism workers will be given the proper assistance. This is a platform that is being made available until June 30, 2021, so I encourage everyone now from the tourism industry in Negros Oriental to take hold of this opportunity and apply with the DOLE," Puyat enthused.
Meanwhile, Puyat graced the launch of the "Dumaguete" signage in Rizal Boulevard together with city Mayor Remollo. The DOT Secretary also recommended experiencing budbud or sticky rice wrapped in banana leaves and sikwate or hot tablea drink in the local market for an authentic Dumaguete gustatory experience.
Negros Oriental is the largest province in Central Visayas, logging 283,404 same-day visitor arrivals and 180,857 overnight visitor arrivals in 2020. Among its six cities are Dumaguete, Bais, Tanjay, Guihulngan, Canlaon, and Bayawan.
Published:March 5, 2021
Recent News