Filipino tourism frontliners recognized during DOT's 50th founding anniversary celebration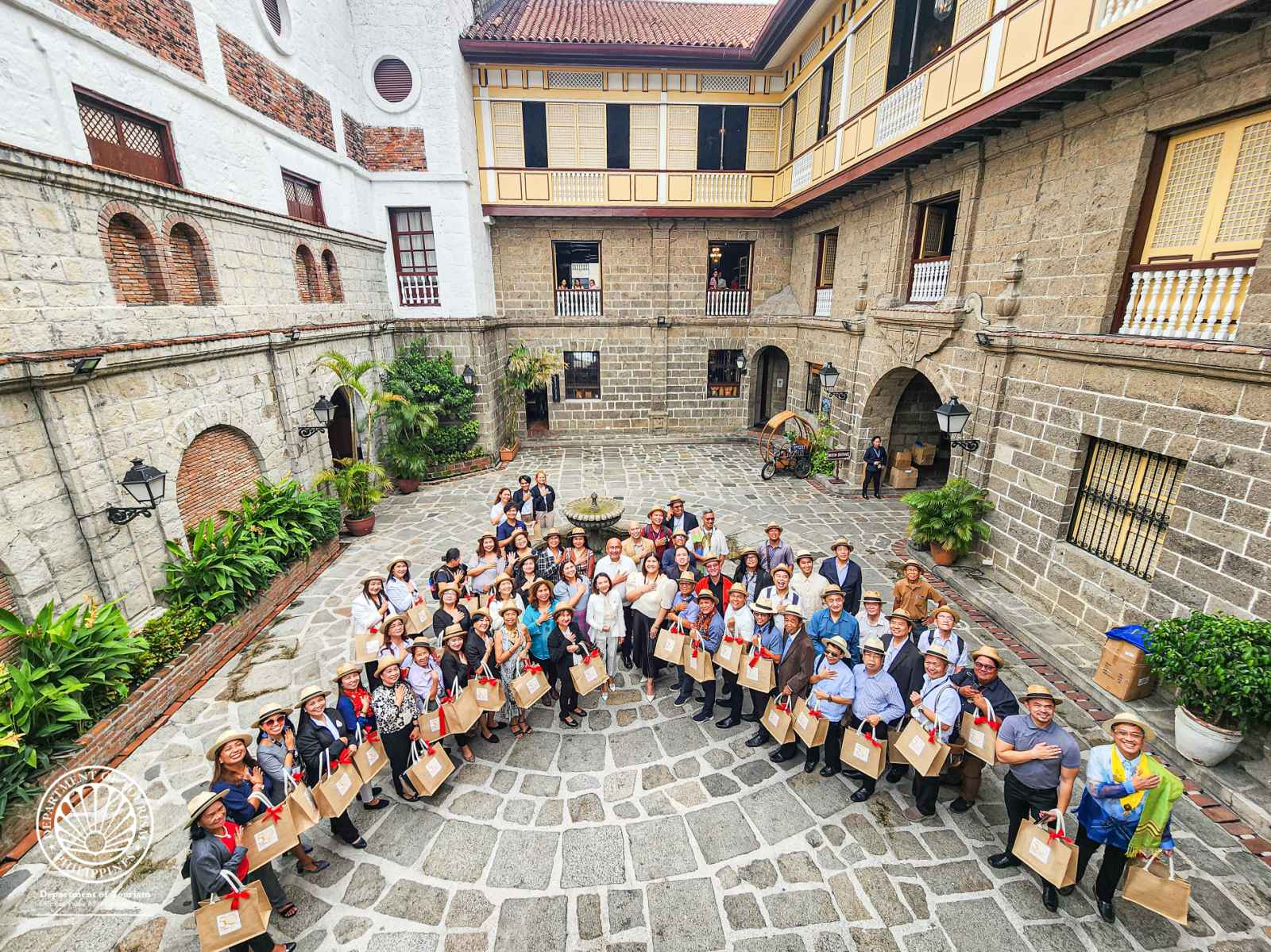 To celebrate the Department of Tourism's (DOT) 50th founding anniversary today (May 11), officials of the Department led by Secretary Christina Garcia Frasco gathered tour guides and leaders of tour guide associations to a simple reception at the Casa Blanca in Intramuros, as a way to recognize the frontliners' efforts to champion Philippine tourism amid the pandemic and various challenges.
"Today we mark the 50 years of the Department of Tourism. And I felt it necessary to celebrate this day not only with the officials and employees of the Department of Tourism but, most importantly, with those that have been in the frontlines of tourism who have carried upon their shoulders the responsibility of campaigning for our country, of convincing our friends from all the world to keep coming back to our country, and who have by their example–by your example–shown us what it means to love the Philippines," Secretary Frasco said as she delivered her message at the lunch with tourism frontliners.
"I could not find it in my heart to celebrate it with anybody else other than our frontliners," she added.
Speaking before some 50 leaders of the Federation of Professional Tour Guides Association Inc. (TGFED), as well as NCR-based associations such as the Accredited Tourist Guides Services Cooperatives Inc. (ACTSCOOP), Fort Santiago Volunteer Tour Guides, Inc., GUIDES INC. (NCR Multi-Lingual Tour Guides Association, Japanese-Speaking Tour Guides Association (JASTA), Multi-Lingual Accredited Tour Guides Association of the Philippines (MULATGAP), and the Philippine Association of Accredited Tour Guide Lecturers, Inc. (PAATGLI), and tour guides, Secretary Frasco took the time to share her experiences as three term Mayor of Liloan in Cebu before her appointment as the country's DOT Chief.
Noting how her previous post allowed her to see first-hand how the tourism industry was devastated and deprived by the pandemic, Secretary Frasco said, "Therefore, it is a sense of urgency that I would like to bring to the Department, as well as a local perspective. One that always takes into consideration the welfare, the opinions, the concerns, of those who are on the ground and in the frontlines. Because I firmly believe that none of our tourism projects and plans can succeed if we are unable to translate into actual implementation by our tourism frontliners."
To recall, the DOT initially organized a listening forum with tour guides and associations in March, where no less than Secretary Frasco underscoring the invaluable role that tourism frontliners such as tour guides play in the realization of the Department's endeavors, particularly in promoting the country's rich culture and heritage.
As she cited the country's recent global accolades, Secretary Frasco said it is incumbent upon the DOT to support those that continue to champion the Philippines, which include the tour guides, tour operators, travel agents, as well as each and every single component of the tourism value chain that contribute to the success of our industry.
As a token of appreciation for the tourism frontliners' dedication, Secretary Frasco personally gifted each of the attendees with goodie baskets filled with essentials that they may find useful in carrying out their duties as tour guides, including a lapel microphone, sunglasses, hat, and other accessories.
"Every time that you go out in the field and share the Filipino story, you help our Filipino families that are dependent on the tourism industry, you help in nation building, you help our country rise to its full potential. So I urge you, our dear tour guides, to continue to tell the good news about the Philippines, to continue to tell the Filipino story with love," Secretary Frasco enthused.
Also at the lunch reception with tourism frontliners are Undersecretary Ferdinand Jumapao, DOT-NCR Regional Director Sharlene Zabala-Batin, and Intramuros Administrator Atty. Joan Padilla.
Photos: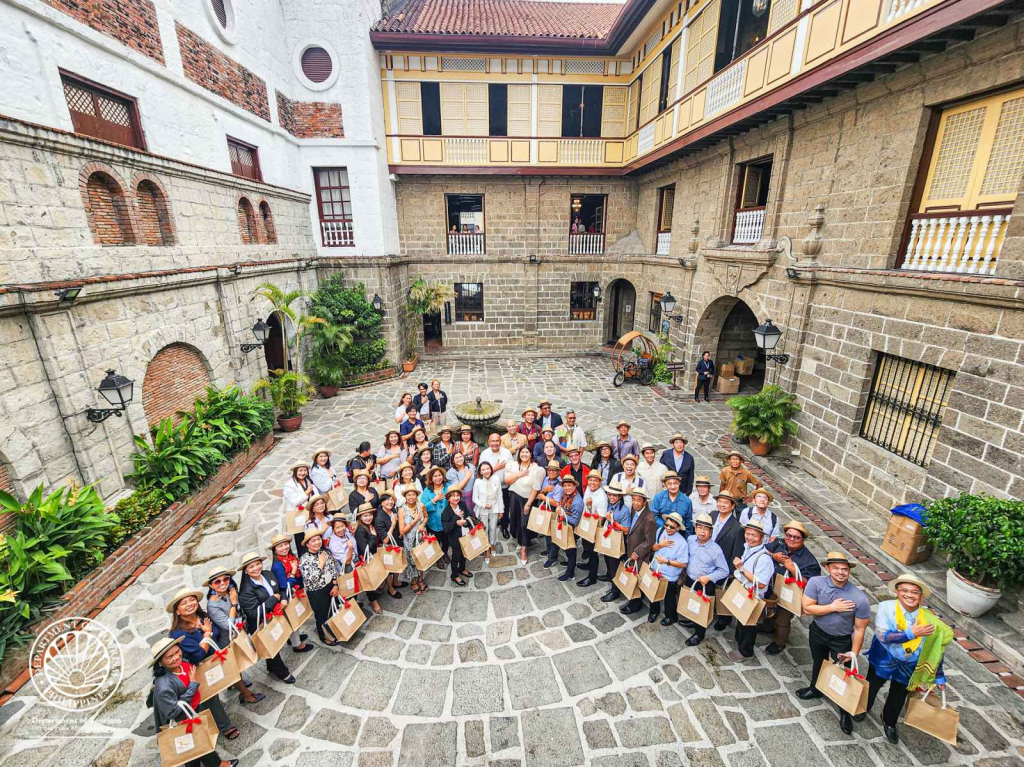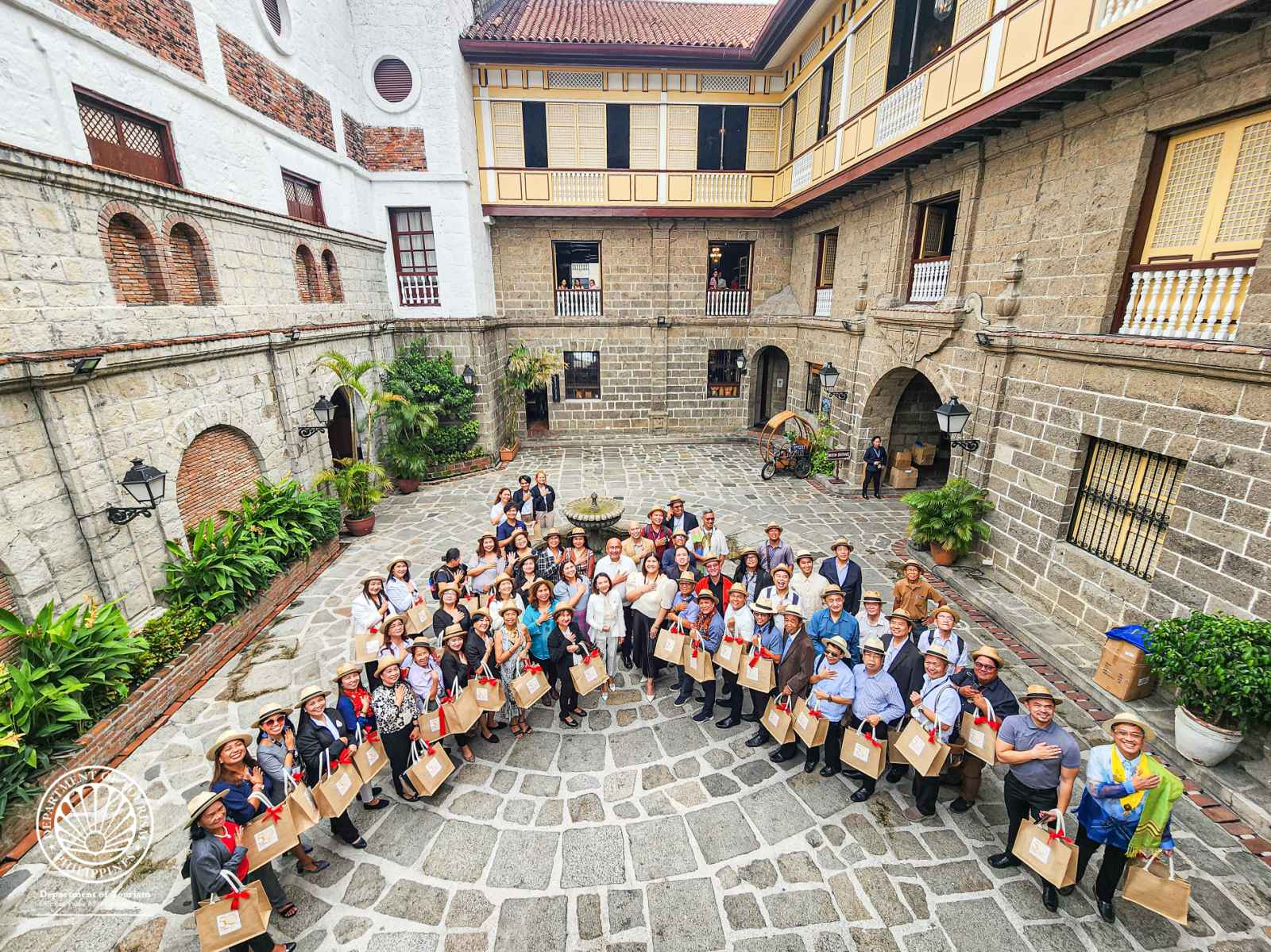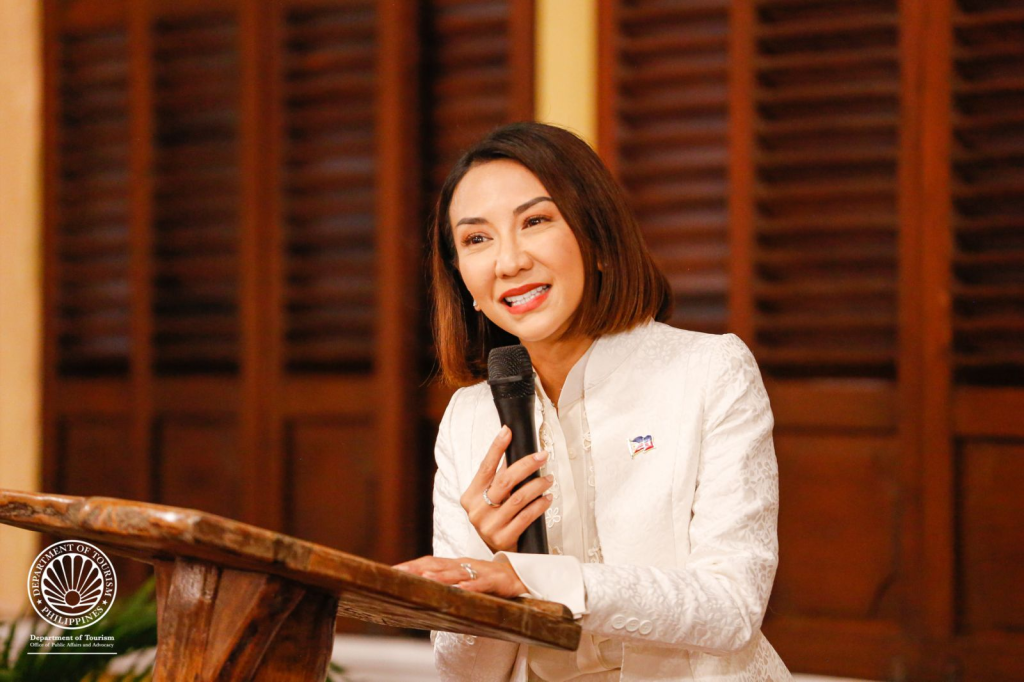 Published:May 12, 2023
Recent News