DOT exceeds 2022 target arrivals; PBBM rallies support for tourism as admin's priority sector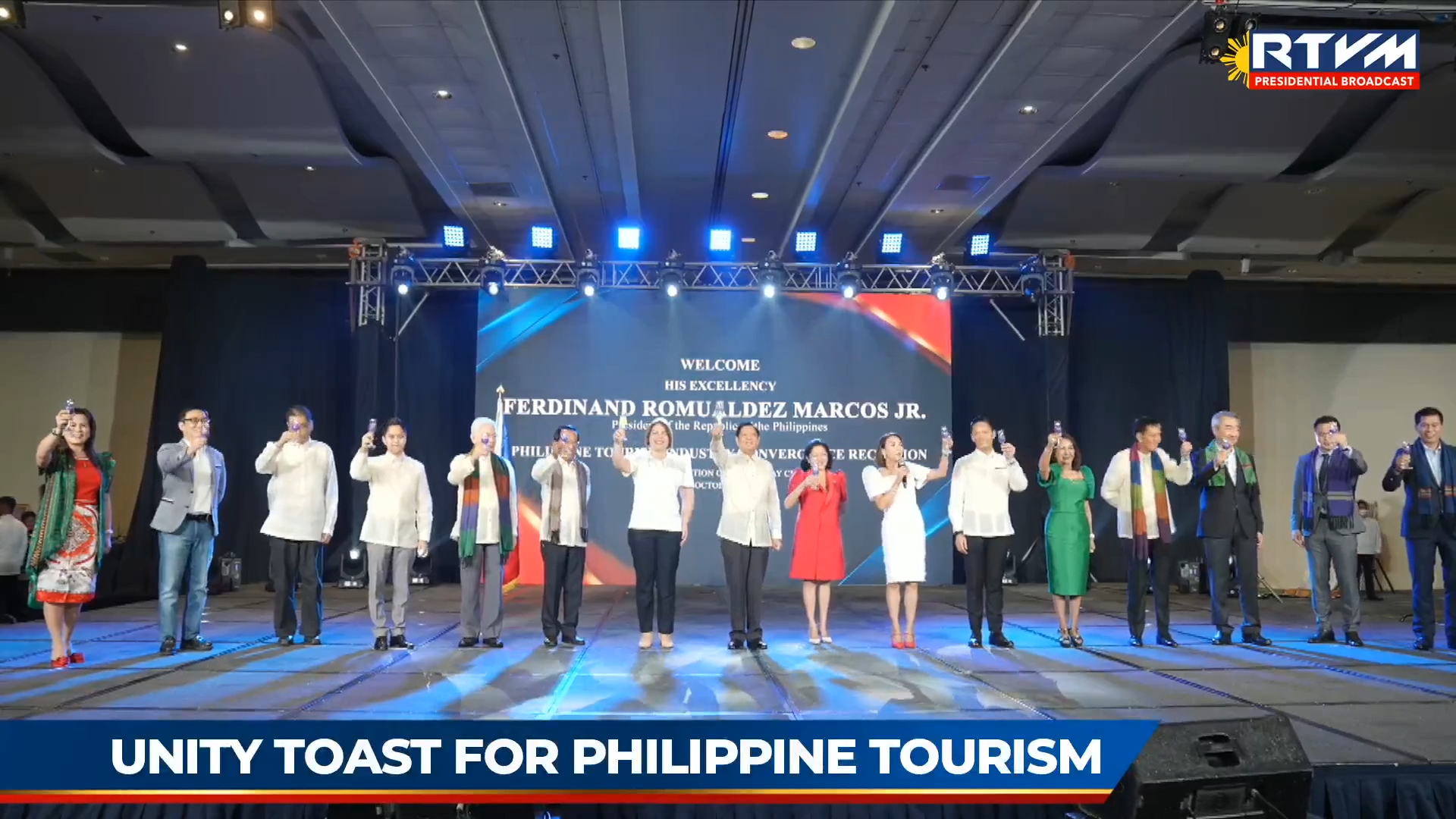 MANILA – Tourism players on Monday (October 17) gathered in a unified show of force to rally behind the Department of Tourism's (DOT) efforts to transform the Philippines into tourism powerhouse in Asia under the Marcos administration.
The first-ever Philippine Tourism Industry Reception organized by Tourism Secretary Christina Garcia Frasco brought together no less than President Ferdinand R. Marcos, Jr., Vice President Inday Sara Duterte, First Lady Liza Araneta-Marcos, and key players and champions of the Philippine tourism industry, including the aviation, hotel and accommodation, transportation, food and beverage, and other allied services at the SMX Convention Center Mall of Asia (MOA) in Pasay City.
Tourism, a priority of the Marcos Administration
Delivering his speech as the reception's Guest of Honor, President Marcos Jr. expressed his bullishness on the prospect of tourism recovery, citing the industry's crucial role as a high potential driver for the transformation of the Philippine economy.
"Very early on, even before I took office, in consultation with our economic managers, with private businessmen, it became very clear that as we transform our economy, one of the high potential drivers for the transformation of the economy is tourism. This is a driver of our economy. We must immediately do all that we can to make sure that this asset that the Philippines has, be used to bring good jobs to people and to once again re-introduce the Philippines to the world," President Marcos Jr. said.
"We fully understand how tourism can drive our social and economic recovery, especially in the countryside. Given the majestic natural wonders and exciting man-made sites that we have within the Philippines. Following the pandemic, we need fresh and new ideas to bring back the imagination and confidence of our people here and abroad so that they can be encouraged to explore the best destinations that the country can offer," the President added.
Meanwhile, the President also lauded Secretary Frasco for what she has accomplished as tourism chief in less than four months and for "showing we have very much to look forward to when it comes to the area of tourism".
"So I congratulate the Department of Tourism for all they have done. I would like to explain to you that you know when Secretary Christina first took on the Secretary of Department of Tourism, she moves so quickly that I had to talk to the others in the Cabinet and I said, You know she's making us look bad. We better quicken our game. So she keeps us on our toes and she has always kept a very, very clear idea in her mind of what we are trying to achieve. And she has brought a passion and an energy that certainly we are going to need. But it is a passion and an energy that gives us confidence that we will succeed," enthused the President.
"Allow me to repeat that this administration will remain committed to ensuring that the inputs you (Secretary Frasco) have acquired from your listening tours will be optimized for the benefit of the sector," he added.
Breaching the 1.7 million mark
Meanwhile, in her remarks, Secretary Frasco announced that as of October 17, the DOT has breached its 2022 target foreign visitors arrivals.
"As of today, we have received 1,767,791 foreign visitors arrivals, exceeding the 1.7 million visitors for 2022 projected by the DOT prior to June 30," Secretary Frasco noted.
"Inspired by the leadership of President Marcos Jr., your Department of Tourism is committed to building on the industry's current gains, and vows to work relentlessly towards ushering the Philippines into a primary tourism position in the ASEAN and the world," she assured.
"A New Era" of Tourism
Some of the notable highlights of the industry reception were the DOT's unveiling of its latest programs, and a unity toast of tourism players led by the President, the First Lady, the Vice President, Department of Public Works and Highways (DPWH) Secretary Manuel Bonoan, Department of Trade and Industry (DTI) Secretary Alfredo Pascua, Cebu Governor Gwendolyn Garcia, House of Representatives Deputy Speaker Congressman Vincent Franco "Duke" Frasco, Cebu City Mayor Mike L. Rama, Tourism Congress of the Philippines (TCP) President Mr. Jose Clemente III, Philippine Travel Agencies Association (PTAA) President Ms. Michelle Taylan, Philippine Association of Convention Exhibition Organizers and Suppliers (PACEOS) President Mr. Joel Pascual, Philippine Hotel Owners ASSOCIATION (PHOA) Executive Director Benito Bengzon, Jr., SM Prime Holdings' Hans Sy and Captain Stanley Ng Of Philippine Airlines (PAL).
"The Philippines ushers in a new era for tourism, built upon the strength of our cultural identity, our unity as a nation, and renewed global interest in our country's offerings. Our shared tourism governance will spell the success of our aspirations for a sustainable, inclusive, and resilient tourism industry. Together we transform the Philippines into a tourism powerhouse in Asia," said Secretary Frasco as she offered a toast to the industry players present.
"As we move forward, we at the Department of Tourism remain steadfast in reaching our objectives to concretize the vision of President Ferdinand Marcos Jr. in making tourism a major pillar of economic recovery for the Philippines. We are just at the beginning of our journey, and I assure all of you that the best days of the tourism industry are yet to come," Secretary Frasco concluded.
Photos: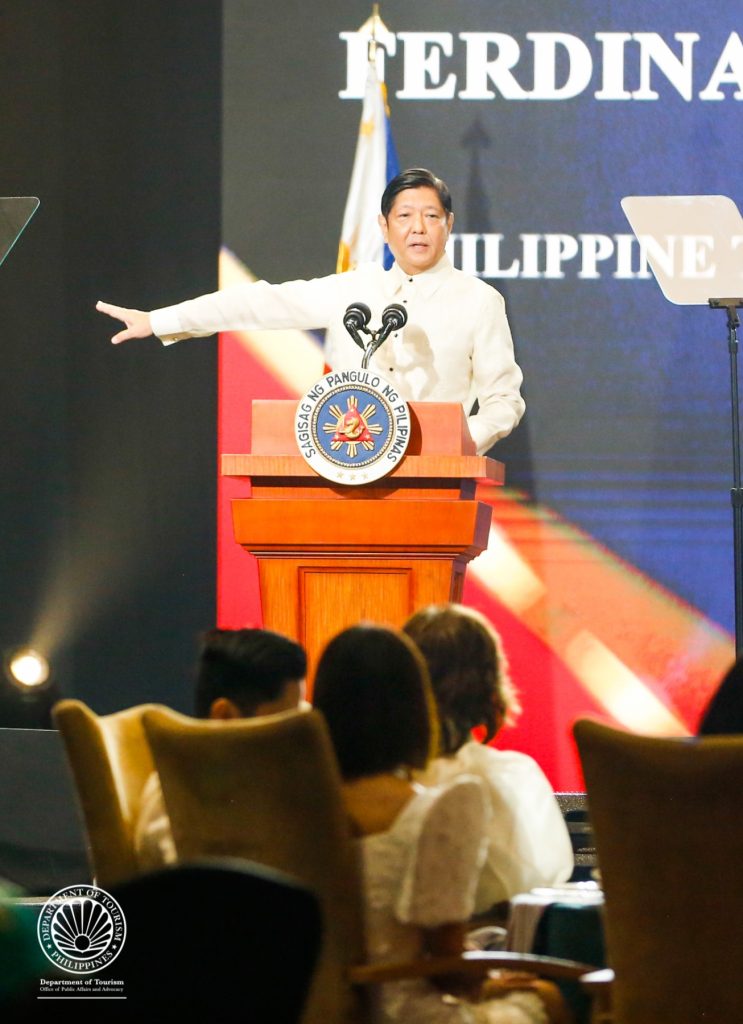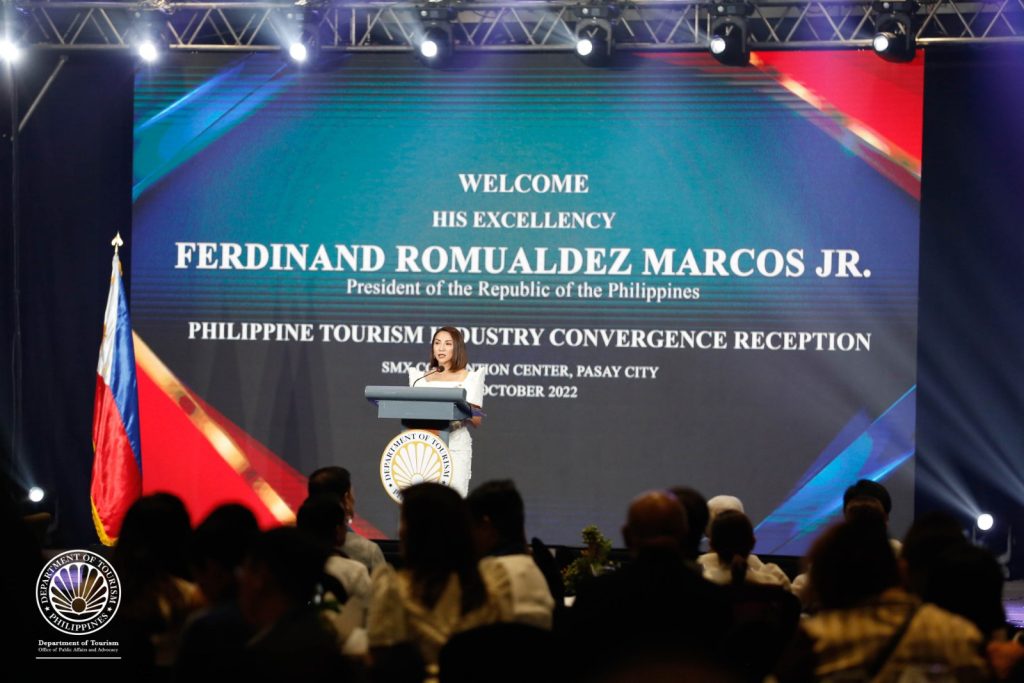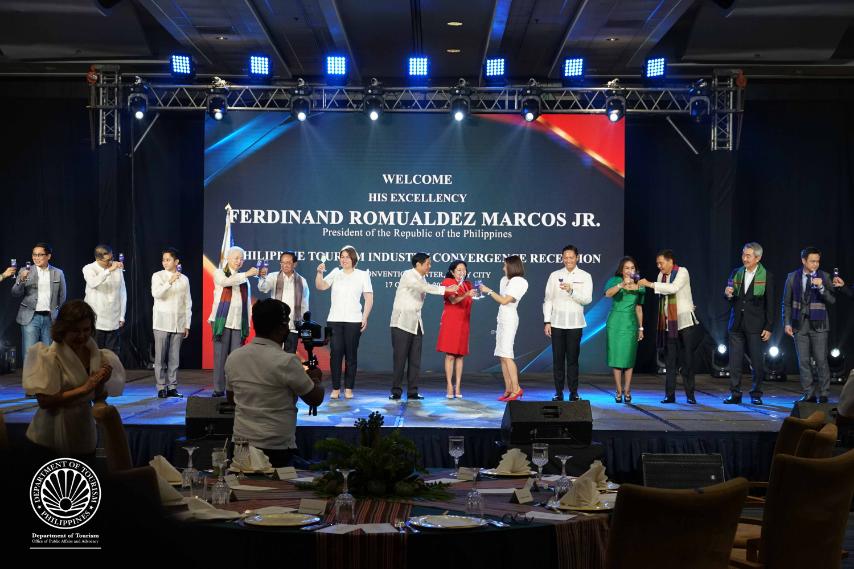 Thumbnail photo courtesy of Radio Television Malacañang
Published:October 18, 2022
Recent News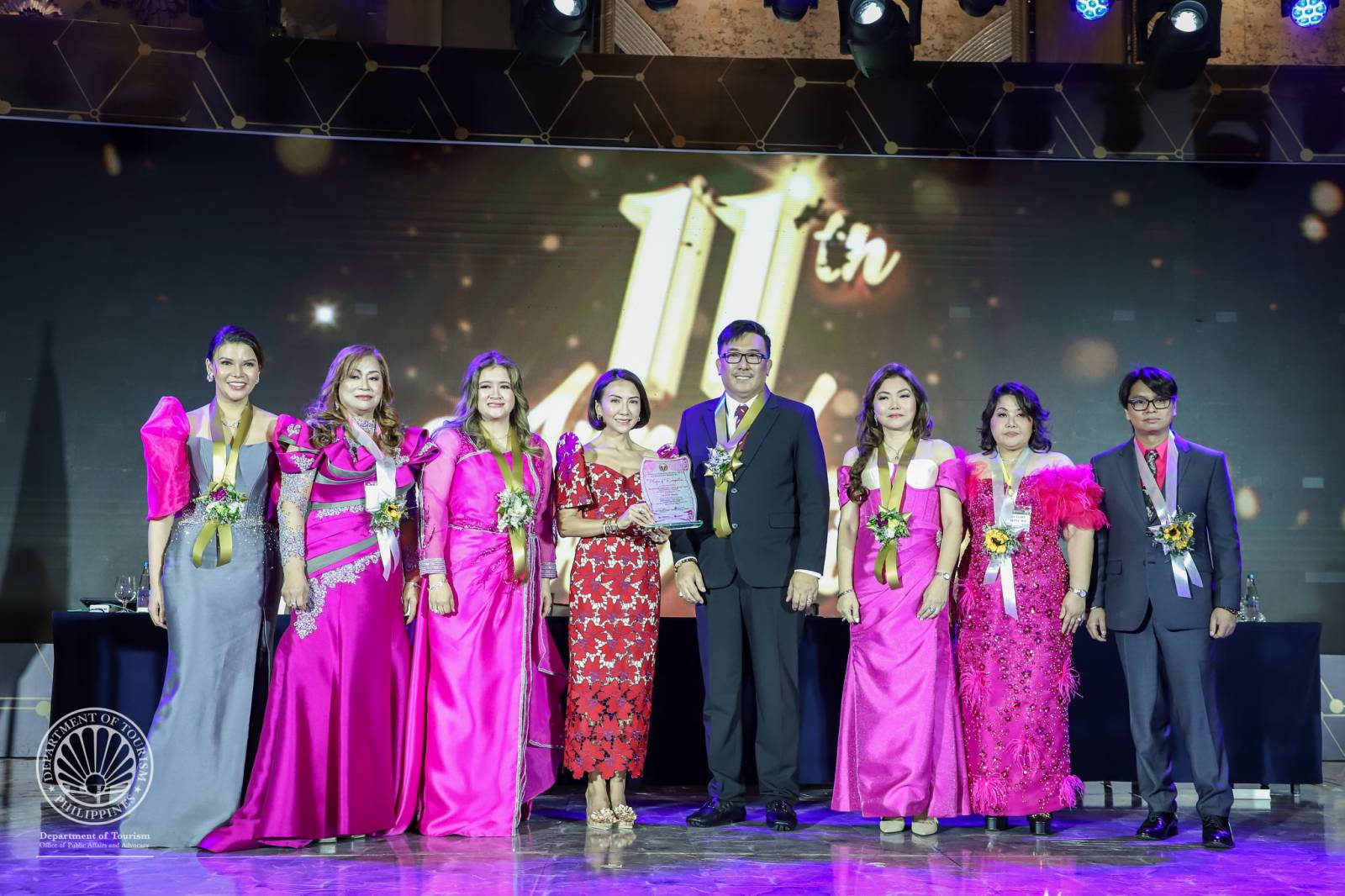 Boost in PH medical tourism seen with public-private convergence
September 8, 2023