FRASCO OPTIMISTIC OF PH TOURISM RESURGENCE, LAUDS CEBU TOURISM SUCCESS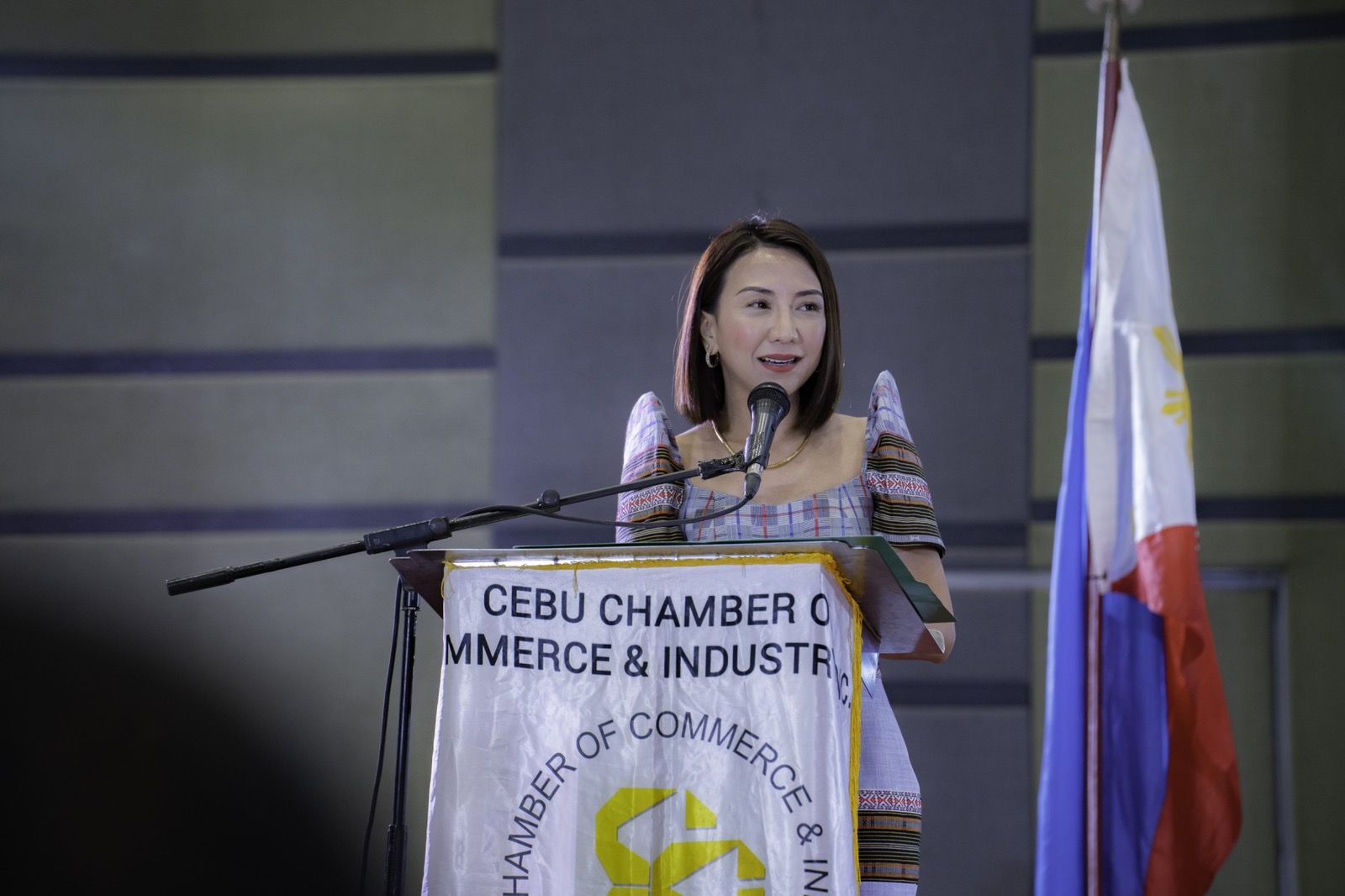 CEBU CITY — Tourism Secretary Christina Garcia Frasco is optimistic that the Philippine tourism industry will have a resurgence under the vision set forth by President Ferdinand Marcos, Jr. of strengthening the tourism industry through institutional reforms that would spread development across the country.
The tourism chief made the announcement during the GO EXPLORE CEBU: A TOURISM SUMMIT organized by the Cebu Chamber of Commerce and Industry (CCCI) held at the Sky Hall Seaside Cebu-SMX Convention Center on Thursday (August 11).
Addressing some 200 stakeholders from the tourism industry, representatives from the local government units (LGUs), businesses, and the CCCI, Secretary Frasco shared DOT projections that the Philippine tourism industry, which used to hold more than 12% of the country's total gross domestic product before the pandemic, will recoup its losses and revert to pre-pandemic level in the next three years.
The tourism chief also noted that since the country's reopening of borders to international leisure travelers starting February 10 of this year, up until August 7, the DOT has recorded 1.1 million foreign arrivals.
To recall, Secretary Frasco announced that the DOT will pursue seven main objectives which will include: 1) Improvement of tourism infrastructure and accessibility; 2) Cohesive and comprehensive digitalization and connectivity; 3) Enhancement of overall tourist experience; 4) Equalization of tourism product development and promotion; 5) Diversification of portfolio through multidimensional tourism; 6) Maximization of domestic tourism; and, 7) Strengthening tourism governance through collaboration with LGUs and stakeholders. In line with these objectives, Secretary Frasco also bared the Department's plans to streamline travel protocols for visitors and review accreditation requirements for businesses.
"Consequently, we will provide a convenient and better tourism experience for both foreign and domestic travelers through standardized travel protocols. The DOT has reached out to the Department of Interior and Local Government (DILG), the Bureau of Immigration (BI), and the Bureau of Quarantine (BoQ), to ensure that entry protocols and requirements are streamlined and updates are easily available to tourists," said Secretary Frasco.
"We will also see to it that the quality of our tourist destinations and product offerings meet international standards through rigorous establishment accreditation and product audits. Currently, our Office for Standards Regulation is reviewing our accreditation requirements to address gaps and incorporate emerging tourism standards that cater to the needs of modern travelers," the tourism chief added.
During the event, the tourism chief also announced the DOT's ongoing development of new regional tourism circuits that will highlight nature-based tourism, MICE tourism, food and gastronomy, heritage and culture, farm and agri-tourism, health and wellness, and arts, among others.
"All these tourism dimensions will get an equal promotion, attention, and support as we expand ourselves from the traditional portfolio and explore multidimensional tourism," said the tourism chief.
To end her remarks, Secretary Frasco invited the stakeholders present to build a stronger bridge of collaboration to uplift the tourism industry.
"All of you play a vital role in our aspirations for recovery and progress. Your success, our success, means more jobs for our people, a better economy, more productive workforce and sparking our recovery not only in our tourism industry here in Cebu but for entirety of our country's economy. With this, I invite everyone to join the efforts of the Department of Tourism and the national government in building a stronger bridge of collaboration to maximize all of our efforts and that we would be able to exceed our previous standing in the global stage. It has been said that what Cebu does, the rest of the country follows. I do hope that we would see the same enthusiasm and openness for collaboration from all of you, business leaders, across our province and across our country," remarked Secretary Frasco.
Now on its 26th year, the Cebu Business Month (CBM) celebration–which is a flagship project of the CCCI–carries the theme "Realign, Reinforce, Rebuild" as it envisions inspiring beneficial results despite challenging times. The annual event is being held with the objective to promote and encourage businesses in the province.
Joining Secretary Frasco in the event are DOT Undersecretary Shahlimar Hofer Tamano, CBM 2022 Ways and Means chairman JP Chiongbian, CBM 2022 Tourism chairperson Kate Anzani, CCCI president Charles Kenneth Co, and Philippine Chamber of Commerce and Industry (PCCI) regional governor for Central Visayas Melanie Ng, and Marissa Fernan, Sr. Vice President of SM Prime Holdings, Inc.
Published:August 12, 2022
Recent News