DOT bats for a more fun, safe and sustainable Laguna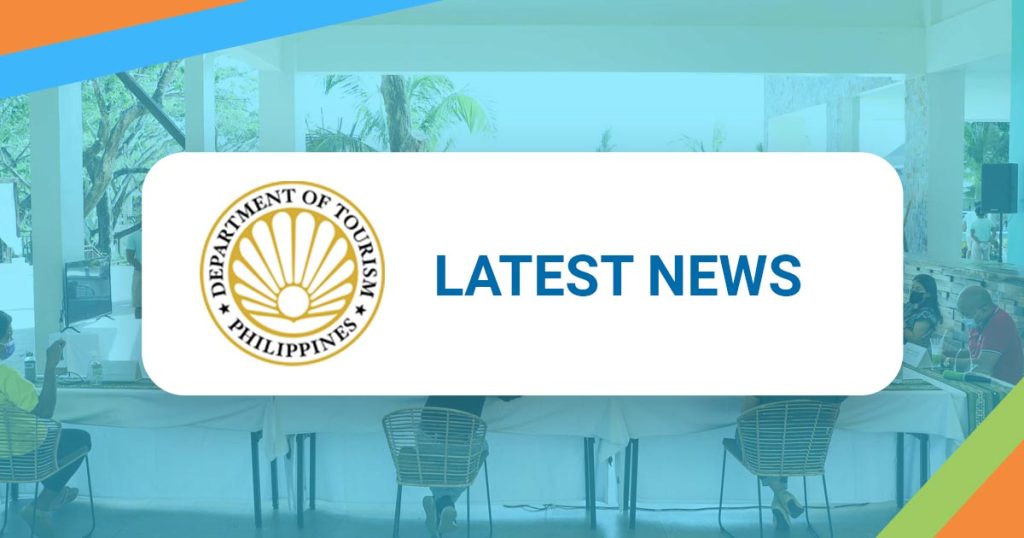 SAN PABLO, LAGUNA — The Department of Tourism (DOT) pledges to continuously promote Laguna as a fun, safe, and sustainable tourist destination with the help of the local government units (LGUs) and the private sector in the province.
This was expressed by Tourism Secretary Bernadette Romulo-Puyat who spearheaded the hybrid press conference and industry stakeholders' meeting with Laguna 3rd District Representative and Chairman of the House of Representatives' Tourism Committee Sol Aragones, Laguna Governor Ramil Hernandez, San Pablo City Mayor Loreto Amante, and other provincial leaders on Tuesday, 2 February.
"I like to say that tourism is everybody's business, as all sectors of society reap benefits when tourism thrives in a responsible and sustainable manner. For this reason, I would like to thank the Provincial and Local Government units of Laguna as well as our tourism industry stakeholders for your steadfast cooperation and collaboration in these efforts to restart tourism," the DOT head said in her opening statement.
Puyat disclosed that the areas of collaboration include the support to the flagship domestic tourism program of the DOT Region 4A called the GREEN Corridor Initiative (GCI); product development and enhancement centered on farm, culinary, ecotourism, nature, and adventure; new normal marketing campaigns; provision of capacity building programs, and the strict implementation of the minimum health and safety protocols.
"This flagship domestic tourism program aims to spur the recovery and transition of the Laguna Tourism Cluster into the new normal. Upon its launch in April, it will include the city of San Pablo and the municipalities of Liliw, Rizal and Nagcarlan," she shared.
The tourism chief added that through its regional office, the DOT continues to conduct on-site inspections of accommodation establishments (AEs) to ensure strict compliance with DOT health and safety guidelines. As of 28 January, 1,489 AEs were given the green light to operate in the region, 871 of which are in Laguna.
Anchored on Bayanihan to Heal as One Act or Bayanihan 2, the DOT extended its commitment to support the affected tourism workers under the Cash Assistance Program in partnership with the Department of Labor and Employment (DOLE). As of 31 January 2021, the DOT Region 4A has endorsed 596 tourism enterprises, tour guide associations and community-based tourism associations, 252 of which are in Laguna, with 23,058 target beneficiaries regionwide to avail of the assistance.
So far, the DOLE Region 4A has approved 656 establishments, 435 of which directly applied at the DOLE Region 4A while 221 were endorsed by the DOT Region 4A, the majority (160) of which are located in Laguna. A total of 11,670 beneficiaries were paid out amounting to Php 58,350,000.00.
"Laguna's tourism sector will play an important role in the growth of the Philippines' tourism industry. Let us do our part to make tourism a cornerstone of the economy, a creator of jobs and livelihoods, and a source of national pride," the tourism chief said.
Meanwhile, the DOT Region 4A has also endorsed one tourism infrastructure project in Liliw for the construction of Tourism Assistance Center and Green Restroom, and four in San Pablo including Doña Leonila Park Improvement and Rehabilitation; Sampaloc Lake Wharf and Floating Stage; Sampaloc Lake lamp posts and trash bins, and city heritage zone and historical sites. The said project is under the D.R.E.A.M.S. (Destination, Restoration, Eco-sustainability, Agri-tourism, Medical Assistance, and Security and Accessibility) thrust of its attached agency Tourism Infrastructure and Enterprise Zone Authority (TIEZA).
In the same project, implemented tourism infrastructure include; Tourism Information Center and Tourist Rest Area (Green Restroom) in San Pablo in 2017; Tourism Information Center and Tourist Rest Area (Green Restroom) in Rizal in 2018; completion of Tayak Adventure Park and Nature Park in Rizal in 2018, and the repair and improvement of Gat Tayaw Street by converting the asphalt road to red brick road in Liliw in 2019.
For travel updates to Laguna, kindly visit Laguna Tourism Culture Arts and Trade Office Facebook Page at https://www.facebook.com/LTCATO/
Published:February 11, 2021
Recent News