DOT's KAIN NA! makes a comeback in Tagaytay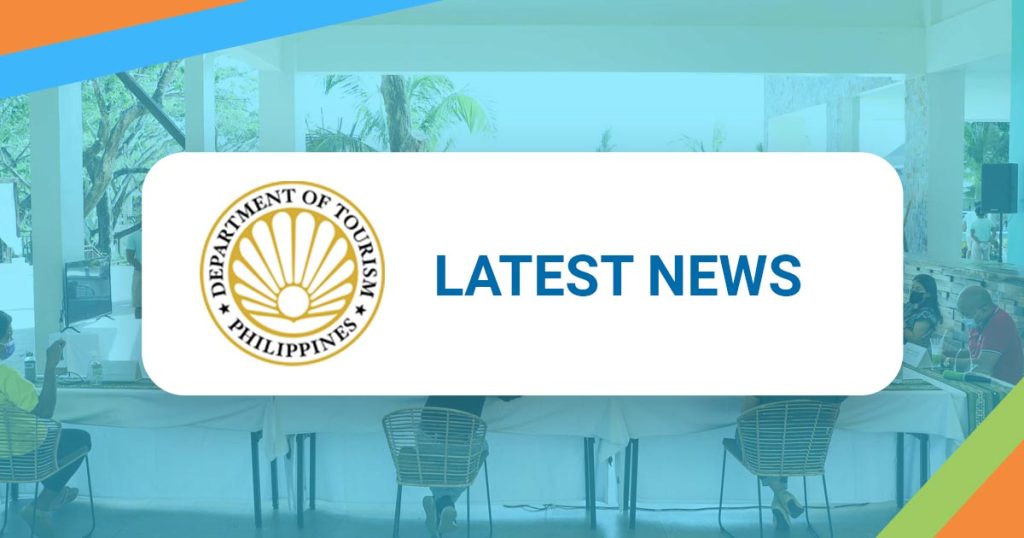 TAGAYTAY CITY — As part of its continuing efforts to revive the country's local food tourism scene, the Department of Tourism (DOT) in partnership with Ayala Malls brought another hybrid staging of the KAIN NA! Food and Travel Festival from December 9 to 12, 2021 at the Ayala Serin Mall in Tagaytay City, Cavite.
This edition of KAIN NA! is dubbed "Travelling Flavors," which is a nod to the quincentennial celebrations in the Philippines, particularly toward the Galleon Trade which facilitated the meeting and melding of eastern and western flavors, ingredients, and cooking techniques that have left an indelible mark on the Filipino culinary landscape.
"Centuries later, various parts of the world have also come to know Filipino cuisine through the palates and creativity of the Filipino diaspora, who have introduced our unique flavor profiles, regional cuisines, and ingredients in a myriad of innovative and interesting ways," said Tourism Secretary Berna Romulo-Puyat.
"While inbound tourism remains restricted at the moment, in light of the COVID-19 pandemic, the presence of continuing discussions on Filipino flavors and food tourism experiences remain among the best ways to keep the Philippines in the hearts and minds of tourists and travelers, whom we shall welcome with a burst of fun flavors once the situation safely allows," Puyat added.
A total of 11 physical booths were mounted for the activity, each promoting a unique product and service of food and farm tourism stakeholders across the country.
This year's KAIN NA featured the ff. exhibitors:
– Muntinlupa City Women Producers Cooperative and My Little Oven By Simplicity from the National Capital Region (NCR);
– Provincial Government of Ilocos Sur (Region 1);
– Duran Farm and Myriad Farm from Region III;
– Farmshare Agri Tourism Park and Uma Verde Econature Farm Inc. from Region 4A;
– Caramay Coffee Planters and Merls Native Delicacies from Region 4B;
– Mediodia's Delicacies and Nanay Patring Recipe & Asia Pacific Aqua Marine, Inc. from Region 6;
– Lamac Multi-Purpose Cooperative from Region 7;
– Jane's Food Products from Region 9; and
– Alameda Farm from CARAGA.
This run of the KAIN NA! also brought back its signature food webinars, namely Global Prospectives, Food Tourism Exchange, and Food Tourism 101, as well as three virtual symposia, which tackled cultural influences in the food and gastronomy of Luzon, Visayas, and Mindanao.
Among the speakers were award winning chefs and restaurateurs Jessica Gonzales of Bobi Filipino Food based in Paris, France, Chele Gonzalez of Gallery by Chele, 2019 James Beard Awardee for Best Chef (Mid-Atlantic) Tom Cunanan, Carlo Lamagna, chef-owner of modern Filipino restaurant – Magna, in Portland, Oregon and Christina Sunae, chef-owner of Cocina Sunae, Sunae Asian Cantina in Buenos Aires, Argentina, and Alfie Escabarte and Carmelita Escabarte, Co-Founders of Thrilla in Manila.
KAIN NA! business-to-business meetings also linked up Food Tourism Consortium members and CALABARZON stakeholders.
Published:December 13, 2021
Recent News