Tourism chief visits Tawi-Tawi in PHL, assures LGU, tourism stakeholders of Marcos admin's full support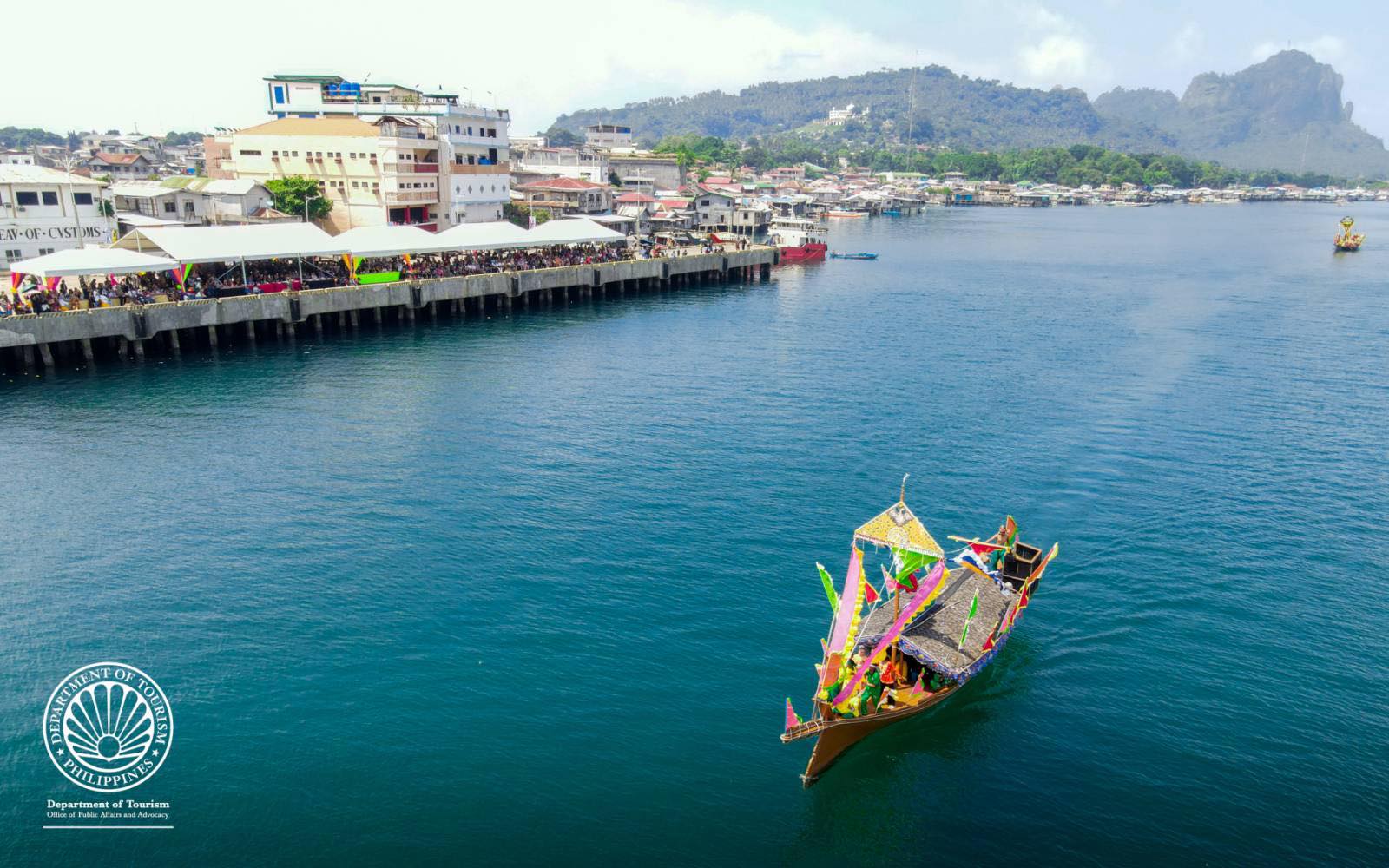 BONGAO, TAWI-TAWI — Tourism Secretary Christina Garcia Frasco assured Tawi-Tawians of the Department of Tourism's (DOT) support, as it continually pursues its objective of equalizing tourism opportunities ensuring tourism development where "no one is left behind".
This, as the tourism chief graced the 50th Kamahardikaan sin Tawi-Tawi on Monday (Sept. 25), where she was invited as guest of honor.
"You may find yourselves in the farthest part of our country, but you are not far from the hearts and minds of our President Ferdinand Marcos, Jr. [and the National Government]," Secretary Frasco stated during her keynote message.
"Under the administration of President Ferdinand Bongbong Marcos, Jr., he envisions tourism that is transformative where opportunities are abundant and livelihoods thrive because the government reaches out its hand of collaboration to the farthest reaches of our country so that no destination is left behind in the development of the tourism industry. Hindi po kayo nag-iisa dito sa Tawi-Tawi. Nandito po 'yung inyong gobyerno para tumulong sa inyong turismo," the tourism chief continued.
The 50th Kamahardikaan sin Tawi-Tawi is the Province of Tawi-Tawi's celebration of its 50th founding anniversary, and   its illustrious half-century of progress, unity, and vibrant cultural tourism heritage.
"As Secretary of the Department of Tourism, I am happy and honored to have made the journey here to the southernmost province of the Philippines. As a Filipino coming here for the first time, my heart brims with pride knowing that while the world has only recently begun to know of the beauty of Tawi-Tawi, the story of the strength, resilience, courage, and hard work of the people of Tawi-Tawi spans generations. At kahit napakainit po ng panahon ngayon, mas mainit pa rin po 'yong inyong pagtanggap sa amin. Kaya naman po alam ko na magtatagumpay talaga ang turismo ng Tawi-Tawi, sapagkat the best asset of the province of Tawi-Tawi, is no other than the people of Tawi-Tawi," she continued.
"Through the celebration of these festivals, the 50th anniversary of your province, and the remembrance of your history and heritage, you contribute greatly to the Filipino identity that we are so proud to herald to the world. Nakikiisa po ako sa inyo. Nakikiisa ang Department of Tourism sa pagsulong ng turismo sa Tawi-Tawi. Tawi-Tawi to the world. Love Tawi-Tawi. Love The Philippines," Secretary Frasco ended.
Tourism initiatives in Mindanao and Tawi-Tawi
As part of the National Tourism Development Plan (NTDP) 2023 to 2028, one of the primary objectives of the DOT is to equalize tourism development and to create more opportunities for emerging and lesser-known destinations.
In line with this objective, the DOT, Department of National Defense (DND), and Department of the Interior and Local Government (DILG) have entered into a memorandum of agreement to promote Mindanao as a peaceful and attractive tourist destination.
Moreover, the DOT has also launched its flagship program called the "Philippine Experience Program: Culture, Heritage, and Arts Caravan" designed to offer visitors a multi-dimensional tourism experience, which it piloted in the Davao Region and will be followed by more regional launches in the months to come.
Under the leadership of the Marcos administration, the DOT is also actively working with stakeholders towards the lifting of negative travel advisories imposed against specific areas in Mindanao, by further enhancing accessibility and safety for tourists.
Tawi-Tawi to the World
Carrying the theme "Tawi-Tawi to the World: Bangsa, Hulah, Agama," the Kamahardikaan sin Tawi-Tawi celebration offers a glimpse into the province's rich cultural tapestry, resilience, and remarkable achievements through a series of festivals such as the Lepa, Agal Agal, and Maligay Festivals.
The Agal Agal Festival serves as a tribute to Tawi-Tawi's remarkable abundance and production of seaweed, rightfully earning the province its title as the "Seaweed Capital of the Philippines." This festival stands as a poignant reminder of the province's agricultural significance, showcasing captivating agricultural exhibits, traditional farming demonstrations, and vibrant displays of locally sourced produce.
To the delight of the crowd, Secretary Frasco gifted all ten participating municipalities, with Php 20,000 pesos each from her personal funds as a token of her love for them, or a total of Php 200,000.
The participating municipalities in the Agal-Agal Festival include: Sibutu, Bongao, Simunul, Sitangkai, Turtle Islands, South Ubian, Languyan, Mapun, Tandubas, and Sapa-Sapa.
In his statement, Vice Governor Al-syaed Sali expressed gratitude to the DOT, particularly Secretary Frasco, whom he said is the first tourism chief to ever join them in the said festival.
"To Secretary Frasco, ma'am, nagpapasalamat po kami at nabigyan niyo po kami ng pagkakataong makapiling kayo ngayong umaga. Sabi po nga nila, 'Ang unang pag-ibig—first love never dies.' So kung ihahalintulad po natin sa pag-ibig, kayo po ang unang-unang Tourism Secretary na nakapiling po namin dito sa selebrasyon ng Agal-Agal Festival. Habang buhay po ay makakatatak ka sa history ng Tawi-Tawi na aming nakapiling sa aming golden anniversary," said the vice governor.
Tawi-Tawi tour guides receive love from DOT
On the sidelines of the celebration of Tawi-Tawi's 50th founding anniversary, the tourism chief also met with the local tour guides from the region.
"We are grateful for our tour guides, for we know that despite all the hardships and difficulties faced by our country, by this region, and by your province in these many years, you have continued to tell the Filipino story with love," the tourism chief said.
"I am here to bring the message of our President Ferdinand Marcos, Jr., that it is time to fulfill the promise that is Mindanao," Secretary Frasco emphasized.
Recognizing the pivotal role that tour guides play in the continued resurgence of the country's tourism industry, Secretary Frasco showed her support by providing them with tour guiding kits which included a hat, an electronic lapel microphone, sunblock, bamboo tumbler, bamboo sunglasses, and a journal.
The tourism chief personally distributed the essentials to a group of 16 local tour guides.
One of the recipients of the kits, Nursida Jaluddin, an accredited tour guide and owner of Sidang Travel and Tour, expressed her gratitude and said "Isang taos-pusong pasasalamat na kayo po ay nandito at kapiling namin ngayon. Nagpapasalamat po kami ma'am (Secretary Frasco), sa inyo na kahit nasa dulo po kami ng Pilipinas dumating kayo sa araw na ito. Sana tuluy-tuloyy ang ating mga turista at hindi kami maiiwan kahit nandito kami sa dulo ng Pilipinas. Maraming maraming salamat po nandito po kayo ngayon".
Bangsamoro Autonomous Region in Muslim Mindanao (BARMM) Chief Minister Ahod Ebrahim, Governor Yshmael "Mang" Sali, Hja. Jumda Sali, Vice Governor Al-syaed Sali, and Mrs. Maureen Omar-Sali graced the Province of Tawi-Tawi's 50th founding anniversary festivities along with Tourism Promotions Board – Philippines Chief Operating Officer Margarita Nograles, DOT Undersecretaries Myra Valderrosa-Abubakar, Ferdinand Jumapao, and Zamboanga Peninsula Regional Director Dara Mae Cataluña.
Also among the celebration's distinguished guests are Maguindanao del Norte Governor Sammy Macacua, South Cotabatoo Province Governor Jun Tamayo, Cotabatoo Province Governor Lala Mendoza, Zamboanga Sibugay Governor Ann Hofer, Municipality of Liloan Mayor Aljew Frasco, Tagum City Mayor Rey Uy, Municipality of Bongao Mayor Jimuel Que, and Tawi-Tawi mayors and Provincial Board Members.
PHOTOS: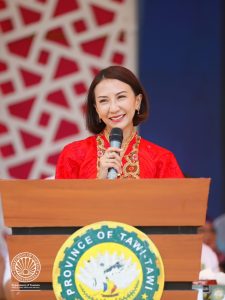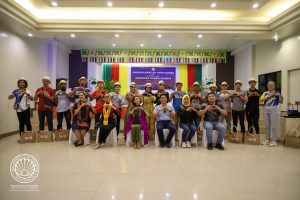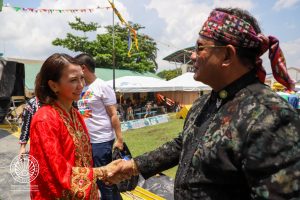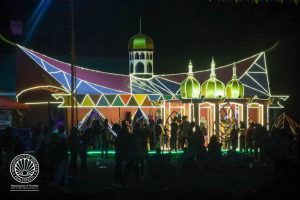 Published:September 29, 2023
Recent News