Frasco welcomes Uzakrota World's Leading Country Award, PHL destinations' citations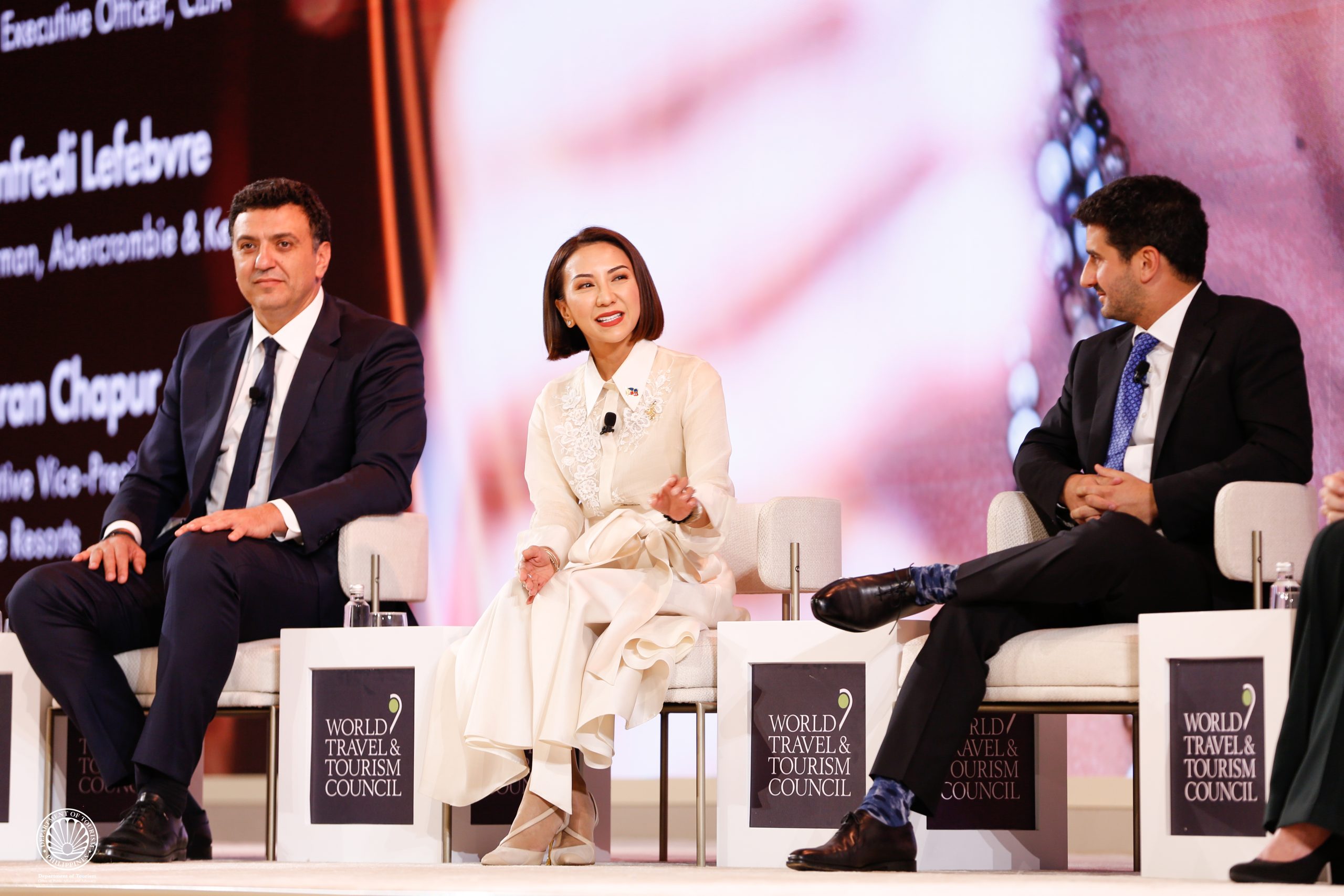 The Department of Tourism (DOT) Secretary Christina Garcia Frasco on Thursday (Dec 1) welcomed the influx of global recognitions for the Philippines, distinctively the World's Leading Country Award by Turkish travel organization Uzakrota, as well as citations of its prime tourist destinations from different travel organizations and United States-based online travel guides.
"As the international accolades for the Philippines continues to grow, so too the role of tourism as an engine of the Philippines' economic growth under the administration of President Ferdinand Marcos, Jr. whose prioritization of tourism has brought much optimism and hope for the industry. These awards reflect the global traveling public's vote of confidence and enthusiasm for our country, and it translates to more tourists visiting our shores as evidenced by our over two million arrivals thus far," Tourism Secretary Frasco stated.
The Philippines reemerged as the World's Leading Country at the Uzakrota Global Travel Awards 2022 by Turkish travel organization Uzakrota, after its first win in 2020. The country surpassed all the other nominated countries with 721 votes and was followed by Malaysia which came in second place with 523 votes and the Dominican Republic in third with 459 votes.
The country, with its world-renowned dive portfolio, also picked up 13 recognitions in all categories available at Scuba Diving's 2023 Readers' Choice Awards by US-based Scuba Diving Magazine, including the top honors for Shore Diving. The country ranked 2nd in Macro Life, Cavern / Cave & Grotto Diving, Beginners, Photography, and Best Value categories; 3rd in Wreck Diving, Snorkeling, and Health of Marine Environment; 4th in Wall Diving and Advanced; 5th in Best Overall; and 9th in the Big Animals grouping for the Pacific and Indian Ocean cluster.
The Philippines was also recently adjudged the World's Leading Dive Destination 2022 by the World Travel Awards.
Meanwhile, Cebu was also listed as the 19th slot of the 50 Best Places to Travel in 2023 by the US-based online travel guide Travel Lemming. Travel Lemming described Cebu as "perfect for all types of tourists" and "allows you to indulge in both thrilling experiences and waterfront relaxation."
Another key tourism destination in the Philippines, Palawan, was cited by another US-based travel guide Fodor as one of the 40 destinations on its Go List for 2023. Fodor called Palawan "the very definition of eco-luxury" and "one of the Philippines' most magical islands where underwater worlds meet lush jungles."
-30-
Published:December 1, 2022
Recent News